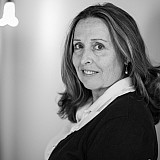 Despite a mid-race pit road accident, Johnson recovers for a sixth-place finish
Despite delightful weather throughout the Northeast, it was not a good weekend for streaking.
California Chrome failed to pull off the Triple Crown. Red Bull's Daniel Ricciardo bested the dynamic yet dysfunctional duo of Nico Rosberg and Lewis Hamilton in Montreal.
And after ending an 11-race drought at Charlotte Motor Speedway two weeks ago, Jimmie Johnson entered Pocono Raceway on Sunday hoping to post his third consecutive win.
Johnson fell short, but in typical No. 48 team fashion his sixth-place finish was a victory of sorts for the six-time champion.
After qualifying 20th, Johnson worked his way up to fifth before the third caution on Lap 73. However, after contact with Marcos Ambrose on pit road while exiting his box, Johnson was forced to return to pit road for multiple repairs.
Jimmie Johnson, Hendrick Motorsports Chevrolet
"We did a two-tire stop," Johnson said. "We just didn't know who was coming into their pit stall. The No. 9 was coming into his pit stall and we were going out. Chad (Knaus, crew chief) thought he was on his way out. He told me there were two out there, but I didn't know the No. 9 (Ambrose) was trying to get in and made contact.
"I don't know who it is on the No. 51 car, but God was looking out for him. My car somehow pivoted around that right-front tire changer and carrier and I didn't hit those guys. I was scared to death I was going to hurt someone. From there we just went to work and do what the No. 48 does best and grind it out."
While the No. 48 appeared down – if not out – after restarting 31st, quick work on the crew along with Knaus' strategy enabled Johnson to fight his way through traffic. In five laps, he moved into the top 25. During green flag pit stops, Johnson returned to fifth by Lap 99.
"We had some aero stuff to sort out," Johnson said. "After the second pit stop working on it the car was a lot better. I honestly forgot about it until I felt like we had a shot to win. And Chad made a great call to give me two (tires) to get the track position; just right-side tires were way tighter than what we anticipated in the end and I was kind of hanging on in that last run."
Jimmie Johnson, Hendrick Motorsports Chevrolet
Johnson took the point twice over the final 60 circuits and led a total of five laps despite the melee on pit road. Although he was the second best Hendrick Motorsports Chevy on Sunday, with Dale Earnhardt Jr. scoring his second win of the year, Johnson capitalized on the misfortunes of Kevin Harvick (tires), Tony Stewart (pit road speeding penalty) and Joey Logano (engine) who all experiencing issues in the last 50 laps.
Once again, Johnson's ability to persevere in spite of his earlier adversity was rewarded with a sixth-place finish.
"We thought we had a shot at it," said Johnson, who remained fourth in the point standings. "Chad had a great strategy, but that last set of tires was just way too tight and I couldn't get it done. I couldn't get it done with my Lowe's Chevrolet, but so stoked for my teammate Dale, Jr. to be in Victory Lane. I'm going to go over there and have a beer with those guys."