Get alerts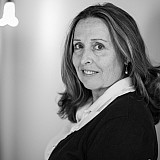 For 312 circuits, Brad Keselowski watched the AAA 500 field in his rearview mirror.
But with four laps remaining in Sunday's Sprint Cup race, Jimmie Johnson passed the No. 2 Team Penske Ford for the lead and drove off to his third consecutive win and sixth career victory at Texas Motor Speedway. 
"Thanks guys, thanks for sticking with it all day," Johnson said after holding off Keselowski at the line by 1.083-seconds. 
Keeping the pressure on
In addition to earning his 75th career Sprint Cup win, Johnson continued his streak of winning a race in every Chase since the program was introduced in 2004.  
"I just kept pressure on him," said Johnson, who will tie Dale Earnhardt for seventh in all time wins with his next victory. "I could see that he was really tight and that was the first I had seen him that vulnerable all day.  I just kept the pressure on him, kept searching for line.  He saw me coming on the top and protected it.  I just kept trying to put pressure on him hoping for a mistake.  
"He got real loose off of Turn 2 and I had a big run down the backstretch and drove it in really far into Turn 3 hoping to hear clear.  Once I did I knew I was home free."
Kevin Harvick, who battled two cut tires and a broken shifter in the No. 4 Budweiser Chevy, rallied back to finish third. The Joe Gibbs Racing Toyotas of Kyle Busch and Carl Edwards rounded out the top-five finishers. 
Keselowski, who started from the pole, dominated the race in sunlight, but as shade covered the 1.5-mile track, the Blue Deuce developed a tight condition. When debris triggered the ninth and final caution, Keselowski exited pit road first but made contact with Martin Truex Jr. on the restart with 19 laps remaining in the race. Johnson looked to the inside when the race went green, then dogged the No. 2 Ford over the next 15 circuits prior to passing him into Turn 3.
"Sorry guys," Keselowski told his crew after realizing catching Johnson was futile. "Didn't have that."
After finishing 32nd at Martinsville Speedway last weekend, Keselowski needed a win to advance to the Championship Round at Homestead-Miami Speedway.
"The 48 car had mega turn that last run and I couldn't keep the turn and it kept pushing real bad," Keselowski said. "I did everything I could to hold him off but he was way faster that last run. Their team did a hell of a job and found speed and my team did a hell of a job too. We led 300-some laps and these debris yellows always favor someone and it wasn't our day for them to favor us. I am still very proud of our effort today. We will have a great shot at winning next week. We really needed to win this one and I know I gave it my all.
"What are you going to do? You can beat yourself up after pouring your heart out all day long on the race track."
Tire drama
Tires plagued several drivers throughout the course of the race — most notably Joey Logano, who cut a tire on Lap 9 and spun off of Turn 3. Although he returned to the track on Lap 76, Logano best effort resulted in a 40th-place finish, 66 laps off the pace. Kevin Harvick cut a left rear tire on Lap 36 — after leading nine laps. He worked his way up into the top 10 by Lap 60. Harvick was running second to Keselowski when he punctured a right rear tire on Lap 281. Once again, Harvick dropped to the rear (21st) and fought his way back to a third-place result. 
Dale Earnhardt Jr. experienced a right front tire issue on Lap 49. The No. 88 dropped to 40th. Earnhardt battled back into the top 10 by the fifth caution on Lap 101 — which was triggered by Kyle Larson blowing a tire. But after Earnhart became loose and dropped back in traffic, he spun off of Turn 4 on Lap 167 and was forced to pit. After multiple trips to pit road for repairs, Earnhardt restarted 22nd and finished sixth. 
"We just think about what would have happened had we not had the drama," Earnhardt said. "I was having too much fun out there and got loose, three-wide after a restart and tagged the wall real good and bent the car up pretty bad and knocked the rear deck lid off of it. We got the chance to fix it and we just had a real fast car.  
"I think we had the best car here.  Just can't hit the wall, but man we were just having fun, running hard.  Got to do that every once in a while. I made a mistake today." 
Chasers Kurt Busch, Truex and Jeff Gordon rounded out the top nine with Jamie McMurray finishing 10th. 
With one race remaining in the Eliminator Round, Gordon is the only driver who has qualified for the Championship Round. Kyle Busch is currently second in the point standings (-2) followed by Harvick (-3), Truex (-6), Edwards (-13), Keselowski (-25) and Logano (-69). 
CLICK HERE for complete race results