Get alerts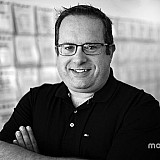 The six-time NASCAR Sprint Cup champion will continue to race for the only Cup operation he's ever been with.
As if there was any doubt.
Hendrick Motorsports on Monday made official what was expected for months – the organization has signed six-time Sprint Cup Series champion Jimmie Johnson and his primary sponsor, Lowe's, to contract extensions through the 2017 NASCAR season.
"My relationship with Lowe's and Hendrick Motorsports means so much," Johnson said in a statement released by the team. "To me, this just reinforces how committed Lowe's is to our sport and to our partnership. It says a lot to have one sponsor and one team for this amount of time.
'This is my home'
"I couldn't be prouder to represent everyone at Lowe's and Hendrick Motorsports. This is my home, and I'm looking forward to many more victories together as a team."
The agreements build upon a partnership launched in 2001 when Johnson was hired to drive for the new No. 48 Hendrick Motorsports team. Now in its 14th full season, the sponsor-driver-team relationship has become one of the most successful in NASCAR history.
Lowe's, whose NASCAR involvement dates back to its first car sponsorship in 1960, has been Johnson's primary sponsor for each of his 497 career Sprint Cup starts.
Since his first full-time Sprint Cup season in 2002, Johnson has earned 74 victories – the most of any driver during that span.
Continuing with the winning combination
He has four wins this season and is tied atop the standings as he begins a hunt this weekend for a NASCAR record-tying seventh championship.
Johnson will continue to work with crew chief Chad Knaus, who previously completed a contract which goes through the 2018 season.
"The contributions Jimmie and Chad have made to Hendrick Motorsports can't be overstated," said team owner Rick Hendrick. "When Lowe's took a chance by sponsoring the No. 48 team back in 2001, we never could've envisioned the results.
"It's a championship combination and genuine partnership that we're proud to continue and committed to develop even further."