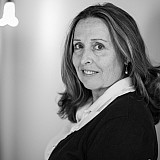 Jimmie Johnson set the pace for Happy Hour at Martinsville Speedway on his fourth lap of the session with a time of 19.5-seconds (97.108 mph).
Johnson ran a total of 58 laps throughout the 50-minute exercise. He led the Best Consecutive 5, 10 and 15-Lap runs with speeds of 96.89 mph, 96.63 mph and 96.23 mph. 
"Loose in drive off, loose on the entry," Johnson told crew chief Chad Knaus when asked for a report on the No. 48 Lowe's Chevy. 
Kevin Harvick (96.721 mph), Brad Keselowski (96.721 mph), Paul Menard (96.711 mph) and Dale Earnhardt Jr. (96.538 mph) rounded out the fastest five in final practice. 
"Good practice, let's work on it for the race," crew chief Greg Ives told Earnhardt.
Casey Mears (96.514 mph), Joey Logano (96.504 mph) Martin Truex Jr. (96.479 mph) Denny Hamlin (96.386 mph) and Jamie McMurray (96.386 mph) rounded out the top 10 in single lap runs. 
Following Johnson in the 5 Best Consecutive Lap Averages category was Logano, Harvick, Earnhardt and McMurray. Behind Johnson in the 10 Best Consecutive Lap Averages was Logano, Earnhardt, Keselowski and Harvick and Logano, Earnhardt, Harvick and Jeff Gordon in the Best 15 Consecutive Lap Averages column. 
The remaining fourth Chasers included Gordon (12th), Kurt Busch (19th), Carl Edwards (21st) and Kyle Busch (26th). Kyle Busch watched the first half of Happy Hour from atop the No. 18 Joe Gibbs Racing trailer. 
Logano ran the most laps (80) followed by Kyle Larson (76). 
After wrecking in second practice and going to a backup car, Tony Stewart posted the 16th fastest lap of 96.107 mph. Stewart ran 69 laps while shaking down the No. 14 Bass Pro Shops Chevy.