Get alerts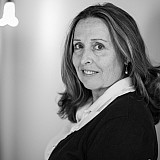 Jimmie Johnson's first Sprint Cup start was far from memorable.
It was Oct. 7, 2001, and the newly recruited Hendrick Motorsports driver wheeled the No. 48 Lowe's Chevrolet through 151 laps at Charlotte Motor Speedway before losing control of his car coming off of Turn 4. 
He finished 39th. 
But in the 498 races that followed, the El Cajon, Calif., native scored 74 wins, 204 top fives and 310 top-10 finishes. Over the next 14 seasons, Johnson won six championships and scored victories at all but four tracks on the Cup tour.
I can't help but think back to 2000 when I'm not sure if I'm going to have a Busch Series ride at the time

Jimmie Johnson
"I didn't expect things to go as well as they have," Johnson told Motorsport.com. "Absolutely the racing gods have smiled on me and this team."  
Dover a place of incredible success
On Sunday, Johnson makes his 500th career Cup start. It's fitting the milestone comes at Dover International Speedway, his most successful venue on the NASCAR circuit. In 27 starts, the No. 48 Chevy has visited Victory Lane a record 10 times, including three of the last four races. He's led 2,999 of his 10,623 laps raced and earned an average finish of 7.9, bolstered by 15 top fives and 20 top-10 finishes. 
Still, it's just a sampling of Johnson's success. He acknowledges, "The opportunity to drive for Jeff Gordon and Rick Hendrick and Lowe's changed my life."
I haven't had that conversation and have not picked a number with my wife

Jimmie Johnson on retirement
"I can't help but think back to 2000 when I'm not sure if I'm going to have a Busch Series ride at the time," Johnson said. "Seek out Jeff Gordon at the Michigan drivers meeting, he was running the Busch race that day and was just looking for some advice. He gave me advice and he also left an opening where he let me know that Hendrick Motorsports was looking to start a fourth team and I was the guy they were considering.  
"So from that moment on my head spun around on my shoulders and I'm like 'what… really' and honestly from that moment in 2000 then my opportunity to race and winning in my 13th start the opportunity to win more races, win championships, more championship to where I am today.  
"My head is still spinning.  It's been a life changing experience, one that I'm extremely grateful for and an experience I think really shows what the power of people can do."
"One team"
A winning combination
At the core of Johnson's success is team owner Rick Hendrick whose organization has won 10 Cup titles in the past 20 years. Hendrick aligned crew chief Chad Knaus and car chief Ron Malec with Johnson and the trio has been together ever since. Add to the equation Lowe's, the longest-running primary sponsor of any driver in the Cup garage and it's understandable how Johnson has possessed all the tools to persevere in NASCAR.
"The situation that was created between Lowe's and Hendrick Motorsports, starting the team, Chad Knaus and myself being put together, the guys that have put their heart and soul into this team and started it and created it," Johnson said. "The people made the success of the No. 48, all of us together, the team.  
"To be on that team, is just something that I dreamed of, but I still couldn't have dreamed this big and have this much take place for us."
Yet Johnson remains one of the most underrated — and under-appreciated drivers in the sport. For whatever reason, he has not connected with NASCAR fans to the same degree as Richard Petty or Dale Earnhardt did in their heydays or Jeff Gordon has in the twilight of his career. 
Clearly the fans' indifference hasn't affected the driver.
"I have been given tons of accolades, tons of respect for the championships I've won, races I've won," Johnson said. "Within sports there are certainly fans and then there are the people that aren't.  My style and who I am and the success I've had has certainly created an opposing force.  That is all part of it.  
"I definitely feel like I have received the credit I deserve, the team has and it's something that you earn as well.  I think the success we had and the races we won and the championships we won earned that respect."
Not ready for the rocking chair
And despite turning 40 last month, Johnson has no plans to retire any time soon. On Sept. 14, Hendrick Motorsports announced the driver's contract had been extended through 2017. Certainly, his numbers have not waned. In the first 28 races of this season, Johnson has matched his wins (four) and top-fives (11) from 2014. 
Johnson admits the latest contract won't be his last. An additional two-year extension would carry the champion to 2019 and at 44, he would be the same age as Gordon is now. As for now, Johnson says theres no set plan. 
"As a kid growing up racing and as I got in the sport, I didn't say, 'when I get to this age, I am going to step down,'" Johnson said. "I haven't had that conversation and have not picked a number with my wife and said, 'okay honey, this is the point that I am going to stop'.  It's really been based on feel and I have Chani's support on that as well.  
"When I feel like it's time, I am going to make that decision. Certainly don't feel like it's time now.  I remember watching Rusty (Wallace) pick a number and then remember talking to Rusty in years following that and I still think he's mad he stopped.  I still think he feels like he could be out here racing with us and winning races.  
"So conversations with him, with Dale Jarrett, with other guys…I have always been curious.  Why, when, what tells you to stop?  Mark (Martin) tried a half dozen times to retire and couldn't walk away.  So I want to make sure I do it once and not keep coming back.  What I am looking for is that moment.  That moment that you say, 'alright, it's time'. When that shows up, then I will step down."
There's more on the bucket list
For now, Johnson has unfinished business — such as winning a seventh Sprint Cup title. 
The No. 48 team is currently fifth in the point standings and securely in a position to transfer to the Challenger Round of the Chase. But that doesn't mean Johnson will adopt a conservative approach and not go for the win on Sunday.
"Winning is so difficult, but yet so important," Johnson said. "We don't have to win to advance, so I will be wrestling that in my mind and Chad will with his pit calls, but you can't not try to win races. We are here to win the race.  
"I guess the best example of that that comes to mind to me would be my race with Matt Kenseth at Texas the fall race in 2007. I had a better car, wanted to win the race and get by Matt. I didn't need to from the points perspective, but I mean we are there to win, I knew that I could win the race.  I took some chances to pull that off.  
"It's really risk management and sometimes you get it right, sometimes you don't.  We don't have to win to move on.  We will keep reminding ourselves of that."