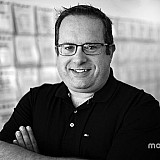 Jimmie Johnson wants to speak to NASCAR officials in person Friday at Homestead-Miami Speedway in hopes of clearing up the issue of his penalty he received for "pulling up to pit" last Sunday at Phoenix.
"There's been a lot of voicemails back and forth," Johnson said Thursday about whether he'd talked to NASCAR about the issue. "They were traveling back on Monday. I was in New York on Tuesday, so I really haven't had the chance.
"There have been voicemails and texts back-and-forth so I have a better understanding, but I still look forward to going to the (NASCAR) truck tomorrow and try to understand what would lead to that again."
At Phoenix, Johnson had led 13 laps when he passed the pace car coming to pit road on the third caution on Lap 133 of the scheduled 312-lap event. Johnson exited the pits second before NASCAR penalized the No. 48 team for "pulling up to pit."
The rule in question
Johnson was penalized a lap for the move – a penalty Martin Truex Jr. had also received earlier in the race.
According to NASCAR rules, "Any vehicle illegally passing the caution vehicle or race leader will be black-flagged or repositioned at the discretion of NASCAR officials." As for pulling up to pit: "When following the caution vehicle during a caution period, drivers must maintain their position in relation to other vehicles in the field or as otherwise directed by NASCAR, and will not be permitted to pasture vehicles or the caution vehicle when preparing to enter pit road."
After the race, Johnson questioned why NASCAR had not uniformly enforced the rule throughout the season and said on Thursday that remains the focus of his query.
"I want to know how aggressive they are going to be in calling that, week after week and stop after stop," he said. "Because what I think I got called on happened on some pit stops after my penalty.
"I just want consistency. That's all I'm after."