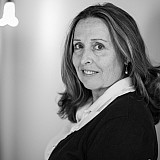 Seven cars broke the track qualifying record at Phoenix International Speedway on Friday, but it was Jimmie Johnson's lap of 143.156 mph that earned the pole.
"Qualifying has never been my sweet spot, so it was good to get one this year," said Johnson, who earned his first pole of 2015. "Everyone at Hendrick Motorsports has worked hard to get better.
"We're trying to get every trophy we can and have a little fun."
Kurt Busch missed the pole by just 0.049-seconds with a lap of 25.196-seconds (142.880 mph). He apologized to the team for missing the top spot.
"It was all the driver's fault," Busch said. "That was a really good car. I let it slip through our fingers.
Dale Earnhardt Jr. posted the third fastest lap (142.580 mph) giving Hendrick engines the top three positions for Sunday's Quicken Loans 500. Carl Edwards broke up the Chevy brigade with a lap of 142.501 mph, followed by Martin Truex Jr. (142.292 mph) and Kyle Larson (142.287 mph).
Rookie Erik Jones (142.219 mph) will line up in Row 4 with defending race winner Kevin Harvick  (142.068 mph) alongside followed by Kasey Kahne (142.062 mph), Kyle Busch (141.833 mph), Jeff Gordon (141.409 mph) and Jamie McMurray (141.409 mph).
Hendrick engines powered seven of the top 12 qualifiers on Friday.
Round 2
As the fourth driver out, Erik Jones set a new track record at PIR with a lap of 142.045 mph, but was bumped by his Joe Gibbs teammate Carl Edwards (142.236 mph). 
Kurt Busch topped the Toyotas with a lap of 142.982 mph.
"It didn't drive better than the first round, it just stuck better," Busch said. "Maybe under-driving it helped."
Later in the sessions the Hendrick Motorsports-powered Chevys of Jamie McMurray (142.284 mph), Jimmie Johnson (142.259 mph) and Dale Earnhardt Jr., jumped ahead of the Toyotas for third, fourth and fifth fast, respectively. 
Edwards dropped to fifth, followed by Jeff Gordon (142.186 mph), Kevin Harvick (142.186 mph), Jones, Jamie McMurray (141.816 mph), Martin Truex Jr. (141.810 mph), Kasey Kahne (141.749 mph) and Kyle Busch (141.710 mph). 
The Team Penske drivers were the only Chasers that failed to transfer to the final round. Joey Logano rolls off 14th with Brad Keselowski starting 18th. 
"We're going to work on our car tomorrow and get it ready to win a race on Sunday," Logano said. 
Round 1
With eight minutes remaining in the first round, Jeff Gordon topped the Busch brothers with a lap of 141.738 mph. 
Denny Hamlin taxed his tires with five laps, but ended up second with a speed of 141.509 mph. 
Kurt Busch was the 24th driver to make his qualifying run and ended up third with a lap of 141.482 mph. Kyle Larson was fourth with a speed of 141.465 mph. 
Kyle Busch, who went out 30th and jumped to second with a lap of 141.237 — which Joey Logano matched later in the session — dropped to fifth in the session followed by the No. 22 Ford, Kevin Harvick (140.889 mph), Kasey Kahne (140.840 mph), Danica Patrick (140.735 mph), Austin Dillon (140.603 mph), Carl Edwards (140.570 mph) and Aric Almirola (140.466 mph). 
Erik Jones, filling in for Matt Kenseth, was 13th. Dale Earnhardt Jr. and Jimmie Johnson were the only drivers to make a single-lap qualifying run and transfer to the Round 2. 
"The next one was going to be really good," Earnhardt said of his lap. "I didnt need to move the track bar in three and four."
Of the eight Chase drivers, Martin Truex Jr. posted the slowest lap (139.724 mph)