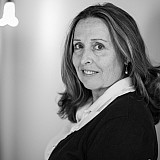 Tire issues plague Johnson twice at Pocono Raceway
For the second time in three events, Jimmie Johnson is in the garage following multiple tire issues in a race.
On Sunday, Johnson initially hit the wall on Lap 8 at Pocono Raceway. He had fought his way back into the top five when he went into the Turn 2 wall on Lap 112.
"The first one I got tight off of Turn 1 and got into the fence and pushed the quarter panel into the rear tire and got the first flat – which was my mistake, my bad," Johnson said. "And then on that one, I'm clueless. It didn't act like a tire went down, so I'm not exactly sure if it did.
"Normally, when they go down that quick they explode, There was no explosion. The tire did not come apart. It just went straight. So we're trying to get in there and look at it. Obviously, the tire is flat now after the impact. Hopefully we can get a reason why. Unfortunate, with how hard we fought to get ourselves back in contention.
After Johnson's initial incident, he dropped to 42nd on Lap 12. He worked his way up to 27th on Lap 24 and to the top 25, 10 laps later. By Lap 47 he was 15th and continued to work his way up through the pack.
Johnson said he was "proud of the Lowes team" and its recovery in the race prior to his terminal wreck.
"It wasn't the best weekend," Johnson added. "But we still gave ourselves a chance at potentially a win if not a top five today and came up a little short."
Johnson entered the race fifth in the Sprint Cup point standings. He experienced multiple tire issues two races ago at New Hampshire Motor Speedway and completed just 11 laps before he was scored 42nd.