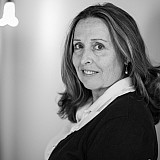 Those who question whether NASCAR drivers are athletes haven't met Jimmie Johnson.
One of the fittest drivers in the Sprint Cup garage, Johnson has serious athletic ambitions outside of racing, but they take a back seat to one important milestone. 
"I want to be considered the best driver to ever sit in a stock car," Johnson said back in 2012. "The undisputed way to pull that off is to win eight championships. That's what I said a few months back and I know that I put that mark way, way out there in front of me and it's a lofty goal."
Now that he has won a seventh title, No. 8 doesn't seem unrealistic at all. Johnson shows no signs of slowing on or off the track.  
The key is endurance
As a guest at the Sports Business Journal Motorsports Marketing Forum in Las Vegas on Wednesday, Johnson said the key to his longevity in the sport was endurance training. And clearly, his quest for an eighth NASCAR title has begun.
"I think championship years one through three, the pictures would show you don't have to be this fit to be the champion," Johnson said with a laugh. "I just felt like deep down inside, I could do more. Perception with the team is a big thing — so they know that you're all in. Those guys knowing that I'm making time for my health and fitness is important. 
"The demand on the driver in the car has certainly gone up. You don't ride any more. You run every lap like it's a qualifying lap. So those things have all built up to it. It's been fun to help others (drivers), the ones that are interested in the fitness side. Absolutely, there are physical benefits that come with it, but no joke, the majority of this for me now, is an outlet or a release that is different from racing."
Staying sharp
Johnson relies on the time away from the track throughout the weekend to clear his head. It's not unusual for him to hop on his bike between practices and qualifying to get a better handle on the challenges that lie ahead. 
"We race in some really cool places," Johnson said. "To go ride for a couple of hours and shake off whatever frustration took place in practice and have an open mind for qualifying, keep the body sharp. 
"One of the worst things I've always believed in was going back to the motorhome and sitting for four hours. Most guys might nap or might sit around and do nothing, (and then) you're asking the body to be alert and fire off for qualifying and there's nothing there. It takes a while to get it back."
Johnson has won 35 poles over the last 15 seasons with an average qualifying effort of 11.1. His race statistics are equally impressive with 80 wins, 218 top fives and 330 top 10s in 543 starts. 
The edge given by athleticism
Early in his career, Johnson took a page from the open wheel racers and trimmed down his weight to gain a competitive advantage.  
"I've won championships without being fit, per se, but to drive that car, to deal with what takes place physically in the car, to control the vehicle, there is absolutely athleticism involved in it," Johnson said. "I think the open-wheel industry has had a bit more of a focus on it. 
"I think part of the problem with comparing closed cockpit cars and open wheel is the driver's weight is included in the total weight of a stock car. In an IndyCar, every ounce of weight you carry is a penalty. You don't have that benefit. So the open wheel drivers have always been much more mindful — except Tony Stewart (whose penchant for burgers and beer is well-documented).
Post-NASCAR career plans
When the day comes that Johnson hangs up his helmet, he wants to expand his athletic conquests. Three years ago, he made his full triathlon debut in Naples, Fla. But the IronMan World Championship in Kailua-Kona, Hawaii — which features a 2.4-mile swim followed by a 112-mile bike ride and a 26.22-mile marathon — awaits Johnson upon retirement. The competition, which runs in October, is in the middle of the Chase. 
"It was a great experience," Johnson said. "I swore I would never do it again because it hurt so bad. But definitely, a beer or two after the race was over, I was like, 'OK, I made a few mistakes here and there. I want to come back and try again. But a full is something I definitely have to do. 
"I've always been interested in the full-distance IronMan," Johnson said. "I've always found the replay of the Kona replay broadcast and watched it, had friends that competed in it. The ultimate challenge would be to compete in that race. It's on my bucket list along with quite a few other endurance events that I want to do. I love mountain biking and there's a lot of mountain biking races that I'm interested in…It would be post-Cup career. Trying to stay active."