Get alerts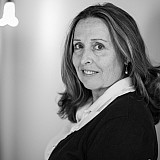 Will this be the year that Jimmie Johnson adds Chicagoland Speedway to his win column?
Johnson, who ranks sixth on the all-time Monster Energy Cup win list with 83 victories is still searching for his first win at the 1.5-mile track. It's one of just three remaining current venues where the seven-time champion has yet to win since the track debuted in 2001.
On Tuesday, Johnson was one of 13 drivers participating in an organizational test at Chicagoland Speedway in preparation for the Tales of the Turtles 400 on Sept. 17. Johnson believes that any laps he can run on the track with the current tire will be hugely beneficial when the series returns next month.
"We're just working through basics now, trying to get good data, good drive files to take home and use on all the tools back at the shop," Johnson said. "This track is always a lot of fun. It's aged a little bit more. It has a little more character in the track which I appreciate and love — and I know the rest of the field will as well."
Johnson appreciates the bumps in the surface, the age of the surface and how quickly the tires fall off during a run.
"Those three things make for a very competitive track where we can race from the bottom lane to the top," Johnson added.
As for his quest to win an eighth Cup championship come November, Johnson, who is currently 11th in the standings, says his approach hasn't changed with just three races to set the playoff grid.
"Every year has its challenges, but from a strategy standpoint, it's really the same," said the defending champion. "We had a great luxury of winning early in rounds last year. It allowed us to take a couple of weeks off, mentally, just a fraction, which was very nice to do. Not that you take any weeks off, but knowing that you punched your ticket to the next round is always good.
"Again, we had that luxury last year. We'd love to have that again. We'd love to get a bunch more playoff points. I'd love to cover that base as well. Before the postseason starts, that's definitely a goal that we have to continue to generate those opportunities. Still, having fast cars is always the priority."
Watch footage from the test session here: