Get alerts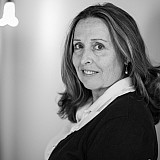 The No. 48 Hendrick Motorsports team is adopting a conservative approach in the playoffs.
CHARLOTTE, N.C. – Say it isn't so Jimmie.
It's hard to believe that the only driver to qualify for all 11 Chase for the Sprint Cups would be point racing through the playoffs.
But for six-time Jimmie Johnson, who hasn't enjoyed a traditional 48 team-like performance this season, it's all about doing what it takes to survive to the next round.
And if that means taking the conservative approach in order to transfer to the final four at Homestead, then game on.
If we can't win a race to transfer, we better make sure we're covering the points-side of things and transfer.

Jimmie Johnson
"For us, we are points racing for sure,'' Johnson said. "Where we screwed up in the summer is we didn't finish where we were running. In some instances we were looking for a home run and struck out at the plate and missed and didn't have a good day.
"Other times, we had some bad luck. Through the summer, we just didn't collect many points. We can't do that. If we can't win a race to transfer, we better make sure we're covering the points-side of things and transfer."
Tackling the Monster
That was the case at Dover where Johnson says crew chief Chad Knaus didn't want him "to bust my butt and take us out of the hunt."
After winning nine times at Dover, Johnson understands the feel of a winning car and he didn't have one last Sunday.
We're not where we want to be just yet.

Jimmie Johnson
"We're just trying to be smart in advance," Johnson said. "We're not in the dominant position we want to be in, that goes without saying. We're getting stronger. We're getting better. But we're not where we want to be just yet.
"Fortunately, we've got some time. Homestead isn't here yet. In some respects, this championship format is a little more forgiving and we have time to find the speed we need for Homestead."
Searching for speed
While Johnson says it would be "nice to find a good chunk of speed and leap over" his competition, that's not a realistic strategy right now. Johnson never led a lap at Dover – or at any of the five races prior to that.
His last win? Michigan in June, but that was after Johnson won two of the previous three races. During the summer, when Knaus usually tests his latest and greatest innovations to prepare for the Chase, the No. 48 team has been known to perform below expectations and then come out swinging in the final 10 races.
So despite not running at the point over the last six races, Johnson has averaged a sixth-place finish which should be sufficient to survive through the eliminator round.
"I feel very confident we can get to Homestead," Johnson said. "We've been like a third to fifth-place car. That's ok. That's acceptable, right now. But we know we need to get to Victory Lane. We want to get to Victory Lane and I feel like with the tracks we have in front of us, there's some really good chances for us."
Racing's 'Survivor'
Johnson has 11 wins in the next three races. His average finish at Kansas is a remarkable 7.6 – the best among his peers. He's finished in the top 10 in 14 of 16 starts on the 1.5-mile track. And when it comes to Charlotte – the track the No. 48 team used to refer to as "our house" – Johnson boasts seven wins in 26 starts.
But Chase competitors have called the Contender Round the most precarious. While Kansas Speedway and Charlotte Motor Speedway are fairly cut-and-dry, drivers no anything can happen at Talladega – and usually does.
I'm scared of Talladega.

Jimmie Johnson
"I'm not so scared of the round," Johnson said. "I'm scared of Talladega. I've been that since the old format, even back to the Winston Cup days when it would get late in the year and you'd have to worry about Talladega and the points implication that can come with that.
"Talladega in the spring is a heck of a lot more fun than Talladega in the fall and not a lot has changed there. I guess the only way it could change is for two fortunate Chasers – you could win the race in Charlotte or Kansas and roll on to Talladega and fun, one of the better weekends of your life. Just chill out and have fun."