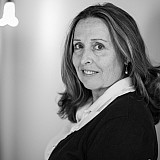 Try as Jimmie Johnson may, he has not found a weak link amongst the Championship 4 competition.
Between the four drivers, they have won 14 of 35 Cup races this year — including the last three events. Each of these drivers have been in the title hunt before even though Johnson and Kyle Busch are the only two to raise the Sprint Cup. 
Still, in previous years when Johnson has sized up his rivals heading into the season finale, he's always known where he has an edge. With this class, Johnson's not convinced he has the upper hand. 
"I don't have that luxury now to say that I have this experience and the bright lights are going to intimidate anybody," Johnson told motorsport.com. "One, the format has changed and there's intense moments for everyone and two, everyone on that stage has been here. So I'm losing that advantage I once had." 
Handicapping the final four
Carl Edwards's previous title quest came down to the last race on the last lap with Tony Stewart at Homestead-Miami Speedway in 2011 — and inevitably provided the impetus for the latest Chase format. Joey Logano and Busch have both made it to the final four since NASCAR introduced the elimination rounds.
And Johnson? Although he had not advanced past the second round under the latest rules, it's hard to argue with the experience he's gained through winning six titles. 
"It's hard to handicap by the numbers," Johnson said. "We each have a 25 percent shot at this thing.  Outside of that, you can fall on some past history potentially, but then again, it's a new race, it's a new year and a new set of circumstances, so it's really hard to put any weight anywhere."
"Everyone is here for a reason"
This season, two of the final four drivers were not determined until the Can-Am 500 at Phoenix. Even then, the race went into over-time with Logano winning and Busch advancing on points.
"Everyone is here for a reason," Logano said. "These are the four best teams this year. It's been proven that they've either been consistent or can win when they have to. If they had some troubles earlier in one of the rounds, everyone was able to get through, and there's not many guys who are able to do it, and obviously it was so close."  
Respect among rivals
Perhaps, it's the mutual respect these drivers have for each other that has made the tenor of this week so civil. If there's any animosity between any of these racers, it hasn't bubbled to the surface — yet.
"It's really the four," Johnson said of his competition. "If you think of years when people have issues with one another, there's really nothing lingering. I won't say there won't be by the end of Sunday night but there's nothing lingering. So it doesn't surprise me with the group of four that's there. 
"I think you could have changed some people out, and it would have definitely been different. But this group, I can't recall anybody having an issue with one another."
That won't stop Johnson from going into beast mode on Sunday — particularly with a seventh championship on the line.
"I'm ready to go to war with these guys," said Johnson. "We're fired up."