Subscribe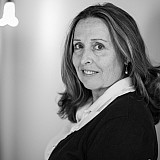 Following eighth-place finish, Johnson receives medical attention.
RICHMOND – After feeling faint and collapsing, Jimmie Johnson has been taken to the infield care center following the Federated Auto Parts 400 at Richmond International Raceway. 
Johnson, who finished eighth, climbed from No. 48 Chevy following the race but had to be helped by his team to a mobile stretcher. He entered the care center via a wheelchair. NASCAR confirmed that the six-time champion is being treated for dehydration.
Johnson was treated and released just after midnight.
"Just got dehydrated in the car," Johnson said. "Not exactly sure what led to it we will have to dig in and see what happened.  I started cramping when I got out of the race car.  Then when I was cramping I was trying to stand-up because I was fine when I sat down then I would stand-up I would get dizzy. When I would sit back down I would start to cramp again. 
"Just really dehydrated.  Ended up with five liters of IV in me.  I was definitely dry.  I will have to dig in and understand what happened in the car.  I was hot in the car so I will have to make sure all my fans were working and stuff like that.  Scary moment and I hate that it happened, but have to learn from it and make sure it doesn't happen again."