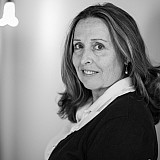 Matt DiBenedetto will miss the AAA Texas 500 on Sunday.
The 25-year-old racer suffered mild concussion symptoms following a vicious wreck in the Xfinity Series race at Texas Motor Speedway on Saturday. However, he isn't thrilled with being forced out of the car, asserting that he feels fine.
Jeffrey Earnhardt will sub for DiBenedetto on Sunday in the No. 83 BK Racing Toyota. The 26-year-old grandson of Dale Earnhardt has 21 starts in the Sprint Cup Series and made his debut for BK Racing in that car last month at Talladega Superspeedway. He finished 34th.
DiBenedetto was piloting the No. 14 Toyota for Mark Smith in the O'Reilly Auto Parts Challenge. He qualified 22nd and was running in the top 25 when a lugnut jammed into his right front wheel and broke a valve stem. Once the tire deflated, DiBenedetto slammed into the Turn 4 wall on Lap 134.
The 25-year-old Grass Valley, Calif., native was taken to the infield care center where under NASCAR's concussion protocol, it was determined DiBenedetto would not be cleared to drive.
"Matt will sit out this Sunday, but we agree with NASCAR it's the right thing to do," BK Racing team owner Ron Devine told motorsport.com. "NASCAR has been very accommodating in this situation. When he's cleared to drive, he'll be back in the car. He'll have to go through concussion protocol on Tuesday, but we're hoping he'll be back in the car at Phoenix.
"Jeffrey Earnhardt will fly here in the morning to take over the ride. It's a natural progression since he's driving for us at Homestead. Matt will be here Sunday since we're running the ZAK Backs the Blue Toyota. We wanted to honor the officers who lost their lives in the shooting in Dallas earlier this year. We want to thank ZAK and Dr. Pepper for their continued support."
DiBenedetto is currently 35th in the NASCAR Sprint Cup standings. His posted a career-best finish of sixth last spring at Bristol Motor Speedway.