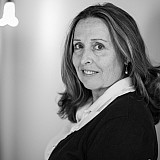 Back spasms sideline four-time champ for Coca-Cola 600 final practice
CONCORD, N.C.—Jeff Gordon will sit out Happy Hour for the Coca-Cola 600 at Charlotte Motor Speedway.
Gordon, 42, made 11 laps in second Saturday morning before back issues forced him out of the car.
"Yeah, unfortunately I had a back spasm the other night in that last qualifying run that I made," Gordon said. "And I've been trying to get it worked out by today, and I got in the car and it just wasn't. The good news is that the car is awesome. So, I made 11 laps and it was everything I could do to do that. I just had to tell the team that I think it would be best if I sit out the rest of the day so that I can be prepared for this long, tough race that's going to happen tomorrow."
The four-time Sprint Cup champion has been plagued with chronic back problems throughout the later stages of his career. Gordon had qualified 27th on Thursday. Hendrick Motorsports will have Regan Smith standing by on Sunday in case Gordon can't finish the race. Smith, who drives for JR Motorsports, has tested extensively for HMS.
"I don't think they're going to do anything more today. Again, luckily we had a good 11 laps there (in first practice session) and we've got our teammates and information that we're going to be able to gather from them. It's all coming together very fast right now.
"It's unfortunate. I've had some spasms in the past, but this one it a little bit different. And so, I just want to really be cautious and take care of it. It doesn't do me any good to be in the car right now; especially when the car is as good as it is. It's really about getting prepared for 600 miles tomorrow. I have no doubts that I can be in this car and be competitive tomorrow if I just take it easy over the next 24 hours."
Crew chief Alan Gustafson first realized on Thursday that his driver was experiencing "discomfort", but had not dwelled on the issue until today.
"After the first run, we talked about it, it was pretty detrimental to him physically to continue to practice," Gustafson said. "Fortunately, the guys did a great job on the car, and I don't think there was much we were going to learn anyway.
"We've been here for a long time. We've got a good idea on what we need to race with. Glad the car was good and made the decision pretty easy."
Gordon is the current Sprint Cup points leader. He earned his 89th career Cup win with his victory at Kansas Speedway on May 10.