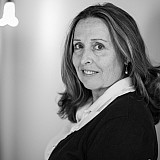 The four-time NASCAR champion is ready for his next challenge
CHARLOTTE, N.C. – Jeff Gordon has led a charmed life.
Unlike a long list of former champions across a broad range of sports, Gordon, 43, has made the decision to climb out of his ride while still at the top of his game.
But before Gordon could vacate the No. 24 Chevrolet, the stars had to align. And the biggest star, was a rising one – Chase Elliott.
"To watch him, how he's evolved the last couple of years and even seeing how well he's done has made me want to look into the things that I haven't seen," Gordon said. "Very, very impressed with not only his talents and the way he handles himself but the steps that Bill and Cindy took to how they started him in racing and the things that were important, that gave him experience and led him to where he is at such a young age and handle the pressure, handle the car and be as successful as he's been and handle the sponsors and handle the fans.
"I can't think of a better driver to get behind the wheel of the 24 car and make all those 24 fans proud of who's taking over the reins. I spoke to Chase the other day on the phone and I think it's pretty obvious that he knows that I am genuinely am looking forward to not only seeing him in there but working with him as well from the Hendrick Motorsports side."
Generation next
Sure, team owner Rick Hendrick felt pressure to find a place for Elliott. The 19-year-old phenom dominated the Xfinity Series as a rookie against teams and drivers that were far more established. Not only did Elliott win in just his sixth career NXS start, he backed up his performance with a win at Darlington Raceway the following week.
Jeff made the decision easy for me – he wasn't going to drive for me anymore.

Rick Hendrick
"Jeff made the decision easy for me – he wasn't going to drive for me anymore," Hendrick said. "He was going to retire. So who's going to drive it? Then you have the 'who's out there that is available?'
"To me, when you guys (the media) started asking me, 'How are you going to hold Chase back? What are you going to do with Chase? Someone is going to want to move him up? If you don't do it, someone is going to want to do it.' Then it just fell into place."
Changing tide
Gordon began contemplating retirement after the 2013 season. If there was any doubt Gordon could be persuaded otherwise, the inability to continue practice for the Coca Cola 600 in May due to ongoing back problems reinforced his choice.
Other factors including a desire to spend more time with his family and the opportunity to pursue other challenges also weighed in on Gordon's decision. As did his need not to leave Hendrick "hanging like that."
I feel like I've accomplished everything I set out to do and more.

Jeff Gordon
"I'd been talking about it for years with Rick," Gordon said. "We had conversations like in 2012 and he said, 'I need you one more year, one more year.' Then I saw the team building and my back was doing ok. I was starting to enjoy myself a little more – not just feeling all frustrated in the car because I saw the potential in the team. I think we won Homestead that year.
"Then it was like alright, 'where are we with our sponsors?' There's so many factors that play a role in the timing of it. I'm a team guy. I'm a partner in Hendrick Motorsports. That's not a decision you take lightly.
"And I wanted to make sure the decision I make next is also in place. And those things just weren't lined up at that time. I feel like I've accomplished everything I set out to do and more. Would I like to win another Daytona 500? Would I like to win another championship, of course? But I don't have to, to be able to walk away and still be completely content."
Got game
With the thousands of drivers that have passed through the sport, Gordon is in an elite fraternity with four championships, 92 wins and seven poles. Since the Chase for the Sprint Cup format was introduced in 2004, Gordon transferred to the playoffs every season except 2005.
But he has yet to win a title under the new system.
Last season, however, Gordon was in championship form. With four wins and three pole positions, it was his best season since 2007 when he battled teammate Jimmie Johnson for the title and finished second.
While Gordon didn't feel a sense of urgency knowing his retirement from competition was imminent, his position in life certainly played a factor in his performance.
If Gordon seemed a bit chippy at times, such as his row with Brad Keselowski at Texas, he was fighting as much for his family as he was for himself or his team.
"The championship means more to me than ever right now because of (wife) Ingrid and the kids," Gordon said. "I've been married before but it's a lot different when you have children. You see the world a different way because of looking at it through their eyes and the pride in what you do means so much more as a father.
"Ingrid's never experienced it. When she kissed the bricks last year – I heard her say before for weeks leading up to the Brickyard, 'I so want to kiss those bricks.' So to be able to do that last year was such an amazing experience and moment for all of us.
"So the ultimate would be the championship. There was definitely some urgency, knowing this decision was coming, that made what happened at Texas, that much more… and, yeah, what happened at Texas was Texas, but then knowing after Phoenix that we didn't make it in was very disappointing because I knew this could possibly be my last opportunity."
However, Gordon added without hesitation, "I think we're going to have another one. I think this year is an opportunity for us. But yeah, that made it tougher to handle."
Staying the course
In the last four years together, crew chief Alan Gustafson says he's never seen Gordon's drive or demeanor waver.  
"He never changed," Gustafson said. "There was never a change in him. But '13 going into '14 as a team, we got into a real productive place where we were syncing very well, communicating very well, producing very well, the shop was integrated very well and with that came a lot of performance and with that came a lot of confidence. The more performance that you saw, the more energy it created.
"I can't attribute that to him and his urgency – does it play a factor? Who knows? I don't know. But everybody on the team found the ability to hit their stride and when we've been doing that, you've seen the performance that comes with it. That's been a lot of fun."
Under Gustafson's direction, Gordon has posted 10 wins, 46 top fives, 76 top 10s and finished 10th or higher in the point standings. Although Gordon has kept Gustafson abreast of his decision to retire from the No. 24 Chevy, he insists timing had nothing to do with the team hitting its stride as the driver's career was coming to an end.
"He's been very honest with me," Gustafson said. "He's kept me up to speed with his plans so I've known his considerations for a long time. But he hasn't changed. He never changed.  
"He's a consummate professional. I think it's more the confidence of performing well and not the urgency. Big players, big time."  
The next challenge
Gordon humbly acknowledged that maintaining that level of intensity over a 38-race schedule is not a priority for him anymore. That doesn't mean he won't find other activities to keep his adrenaline pumping – but the Daytona 500 won't be on that list.
Gordon said, "Without a shadow of a doubt that this will be my last Daytona 500."
But he's keeping the door open to other forms of racing – including sports cars, open wheel or even the Xfinity Series – which earned two thumbs up from Dale Earnhardt Jr.  
I think racing something at Spa in Belgium would be amazing. I love the dirt, I love Eldora, I haven't said no…

Jeff Gordon
"I've got to admit, I love seeing those Corvettes at the 24 hour race at Daytona," Gordon said. "I think that was pretty cool. I'd love to be a part of that. Chevrolet has been a huge part of my career.
"Not just because my wife is from Belgium, but I think racing something at Spa in Belgium would be amazing.
"I love the dirt, I love Eldora, I haven't said no…I can do quarter-midgets…I hate to throw things out there because I know what's going to happen. It's really going to be more things that I create and see if it's possible. But anything I do, I want to be competitive. I don't just want to ride around out there. And the back plays a part in that, the team and the preparation, the amount of time, the laps I need to be in the car all of those things."
Forever a champion
No one questions whether Gordon will continue to bring his "A" game in his final Sprint Cup season.
But two goals remain at the top of his NASCAR bucket list. In 22 full seasons, Gordon has won at 24 of the 25 tracks on the tour but not Kentucky. And he still wants to win a title under the Chase format.  
"I'd like to win at Kentucky, I haven't won at Kentucky and I've never won a Sprint Cup," Gordon said. "I know I've been labeled as a four-time Sprint Cup champion but I haven't actually won one of those. I don't have that trophy sitting at home.
"I can't think of anything cooler than to walk out of this sport than to do it on top. That's probably the only thing I haven't I've wanted that I haven't accomplished. I feel like I accomplished everything I set out to do."
He deserves to go out on top.

Alan Gustafson
And if Gordon can start every race between now and Chicagoland Speedway – the 27th race of the season – he will tie Ricky Rudd's Ironman record of 787 starts. Gordon's 788th start – and the NASCAR record – would be set the following week at New Hampshire.
Gustafson is on board to offer his friend a proper send off.  
"He deserves to go out on top," Gustafson said. "We want to win for us. We want to win for each other, but there's that significance there that Jeff's career needs to end on a high note."