Subscribe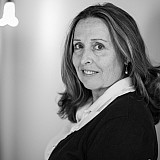 With five races remaining in Jeff Gordon's retirement tour, there's still plenty the four-time NASCAR champion hopes to accomplish.
Although we'll watch with interest as he transitions out of the cockpit and into the broadcast booth, as a long-time ambassador of the sport Gordon, has other projects on the drawing board. 
According to Sunday's story by long-time Toronto Sun racing columnist Dean McNulty, Gordon, 44, has supported the Canadian Motor Speedway venture — a .875-mile oval — in Fort Erie, Ontario since its inception. The new oval will be the largest speedway in Canada with 65,000 seats and 40 suites.
The NASCAR Camping World Truck Series already races at Canadian Tire Motorsport Park in Bowmanville, Ontario. Gordon believes that NASCAR and the fans could benefit from an additional truck or Xfinity Series races at another venue north of the border.
"I think the CMP project might even be more than that," Gordon told the Toronto Sun. "I can tell you that through my involvement whenever we actually start building it's going to be first class.
"It's going to be great for Canadian fans, Canadian drivers and for NASCAR and that's why I am excited to be part of it."