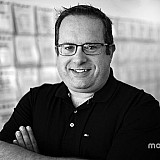 The first of Jeff Gordon's 92 career Sprint Cup Series victories came at Charlotte Motor Speedway.
But it's the next that could prove the most telling.
Gordon, in his final fulltime season competing in the Cup series, remains without a victory this year but is still in the hunt for an elusive fifth series championship. He is one of 12 drivers still remaining in the championship Chase with seven races remaining this season.
Looking beyond Round 2
A victory in Saturday night's Bank of America 500 would lock Gordon into the next round of the Chase and make his path to a championship just a little bit easier.
That could possibly be one of the biggest moments I've ever had at Charlotte if we do that," Gordon, 44, said. "I think if you look at this round, certainly you look at who's running fast like a guy like Kevin Harvick and the chance of him winning over these next couple of weeks is pretty high, but we know that if you get a victory here this weekend, the relief that you're going to feel and to not have to go to Talladega and not have to worry about Kansas, is huge."
How huge?
Since the beginning of the season, Gordon has pinned his title hopes on making Round 3 of the Chase, which includes tracks where Gordon and Hendrick Motorsports have enjoyed immense success.
"It's because Martinsville is on the schedule. Martinsville is a track I feel like we can always go to, no matter what, and have a shot at winning that race," Gordon said of the importance of the third round of the Chase.
Charlotte is the place where it all began
Charlotte has been kind to Gordon – he earned his first series victory in the 1994 Coca-Cola 600 and has visited Victory Lane five times in the Cup series. His most recent win, however, was in the fall race in 2007.
He's also won the NASCAR Sprint All-Star Race on three occasions and has won nine poles at the track.
"This is a big weekend for everybody, but certainly that would be monumental if we could go to Victory Lane here," Gordon said.
Despite his desire to see his final season as a driver focus on his performance on the track, the year has been filled with tracks and fans paying tribute to Gordon's successful career.
Victory Lane eludes the No. 24
Gordon admits there have been moments when the emotion of his final season has hit him, but what is most on his mind right now is getting a win – for his fans and the opportunity to continue to advance in the championship Chase.
"I'm just so focused on trying to be as competitive as I can be to give the best I can to the team, and because I want to end this season on a positive note. I want to get a win. Our fans want us to get a win. Our team wants that win and have been working hard for that," Gordon said.
"And if we can win a championship or find our way to Homestead, I think that would be huge, as well."