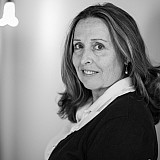 In his final road course start, Jeff Gordon is reminding everyone who the most successful road course racer in the field is.
Gordon posted a fast lap of 127.333 mph in the first lap of what will be his final run in Happy Hour at Watkins Glen.
"That felt good," Gordon said.
"10-4," replied his spotter Eddie D'Hondt. "P1".
Kyle Larson (127.049mph), Greg Biffle (126.987mph), Kyle Busch (126.837mph) and Joey Logano (126.720mph) rounded out the top five for final practice in the Cheez-It 355.
"Wheel hopping into six and then it just drove straight," said Larson, who finished fourth in his debut at The Glen last year. "The next time by there, I wheel hopped and it popped into neutral coming into the corner.
After Kurt Busch's third lap, he was sixth on the speed chart with a 69.626-second lap. Busch was completing his 13th lap of the session when he spun in the carousel. Martin Truex Jr., Sam Hornish Jr. and Kevin Harvick ran seventh through ninth.
Harvick also posted the Best 10 consecutive Lap Average of 124.438 mph. "I didn't get to finish that last lap," Harvick said as he completed 26 laps. "I had to go straight through the inner loop when the 41 spun out."
Tony Stewart, who was topped by Gordon early, acknowledged he missed a shift at the end of the esses which cost him a considerable amount of time. After ending up 10th, Gordon acknowledged he was "happy with the balance."