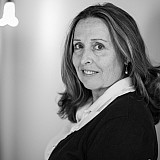 Kyle Larson shows speed in short and long runs in the final practice.
After frustration got the best of Jeff Gordon at Pocono Raceway last weekend, the driver found the speed he was missing during Happy Hour at Michigan International Speedway on Saturday
Gordon led the final practice session for the Quicken Loans 400 with a lap of 198.604 mph. He was second overall with the Best 10 Consecutive Lap Average (196.84 mph).
"We had a car far better than what we finished," said Gordon, who qualified fourth but finished 14th. "I would say a little bit of build up with the type of season that we have had so far.  It seems like every time we have a car that is capable of either winning or running in the top five some circumstances come about that take us kind of out of that.  That is frustrating.  
"But it is all good.  We are big boys.  We respect the heck out of one another and we had great conversations this week.  I think it's actually been more positive that we kind of got that out there and had this heated moment.  And said some things and got them off our chest.  I think it has actually helped us come into this weekend focused, motivated and excited."
Gordon has three wins at Michigan - including from the pole here last August.
Kyle Busch was second quick (198.671 mph) in Happy Hour followed by Martin Truex Jr., Kyle Larson and Kevin Harvick rounded. 
Young Money
Larson was speedy in both sessions had the Best 10 Consecutive Lap Average (196.911 mph) in final practice. He ran third (199.989 mph) in the morning and 198.495 mph in Happy Hour. 
"Pretty good I thought," Larson radioed to the crew. "It was also pretty decent in traffic."
After running 34 laps, crew chief Chris Heroy asked Larson how much he wanted the team to tighten up the No. 42 Chevy to which the driver replied, "I would say at least as much as the last Michigan here."
The best of the rest
Dale Earnhardt Jr. was sixth fastest with a speed of 198.331 mph, on his 24th lap of 31 circuits. Although the team worked to improve the feel of the No. 88 Amp Energy Chevy through Turns 3 and 4, but Earnhardt said the car still felt "really edgy".
"It worked," Earnhardt said of the adjustment the team made to his car, "but it was more than I need."
Jimmie Johnson, Carl Edwards, Brad Keselowski and Denny Hamlin accounted for remaining top 10 on the speed chart. However, Hamlin posted his lap of 197.846 mph in the first 15 minutes of the session prior to losing control of the No. 11 Fed Ex Toyota in Turn. 
Crew chief Dave Rogers asked Hamlin if he cut a tire, but the driver replied, "No sir."
"Just unpredictability," Hamlin said. "Was just trying to keep the splitter out of the grass." 
The team initially considered pulling out the backup car, but since Hamlin qualified 13th Rogers elected to make repairs rather than sacrifice track position on Sunday. Still, Hamlin sustained damage to the right-front wheel well and the crew used up the remainder of the hour-long session on repairs to the car.