Get alerts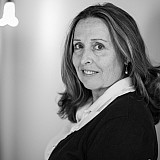 McMurray fulfills promise after his first All-Star win
CONCORD, N.C. – A funny thing happened to Jamie McMurray following his All-Star Race victory celebration last weekend.
McMurray hasn't won a point race since last October at Talladega Superspeedway.
But with a million dollars on the line last Saturday night, the driver asked his three-year-old son Carter what he would like if he won the event. His son's request was simple, he wanted a model train.
After the champagne toasts ended at Charlotte Motor Speedway, McMurray headed back to his motor coach around 4 a.m. to take a nap. Four hours later, he jumped out a bed, showered and rushed home to see his family. Being the good father that he is, McMurray stopped by McDonald's (a Ganassi Racing sponsor), picked up breakfast on the way home.
"I'm thinking, this is going to be great," McMurray recants. "I'm going to walk in, I've got the trophy, I've got the pancakes, I know (wife) Christy is going to be excited, I know that Carter is going to be excited. I open the garage door and what I'm waiting for as a parent is that moment…well, Carter learned at Talladega was that you get on the door after you win and you scream this loud, 'Woohoo!' It's great because now he does it every time someone wins.
"So when I got home, I can't wait to walk in, I've got the trophy, I've got these pancakes, Carter is going to come running down the hallway, he's going to scream, 'Daddy" and and he's going to do this loud, 'Whoo hoo'. I opened the door. I turn. He's running and I'm just waiting and waiting and he's like, (deadpanned) 'Do you have my train?' I'm like, 'We'll go tomorrow, buddy'.
"I think that's so cool that kids just say what's on their mind. That's awesome."