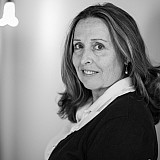 Despite the uncertainty of Carl Edwards' status for 2015, Roush prefers to concentrate on the present
SONOMA, Calif. – Jack Roush's troops rallied around him at Sonoma Raceway on Sunday.
Following a performance that was nothing short of a spanking at Michigan International Speedway -- Jack Roush's home track – Carl Edwards posted his second win of the season and Greg Biffle scored his first top 10 since Talladega on May 4. Edwards' win was just the second for Roush on the 1.99-mile road course and his first since 1997 when Mark Martin won from the pole.
"This hasn't been my best track for the Cup cars because we haven't won as much, but I've won here several times with the road racing cars," Roush said at Sonoma. "I won here 30 years ago with a Trans AM car – my first Trans Am victory. So we've had a lot of success here.
"The racing is all different. Speedway racing is different from road course racing, short tracks and mile-and-a-halves. It's unexpected that we have struggled as much as we've had on the mile-and-a-half tracks but it's also been a pleasant surprise that we've been as good as we've been at short tracks starting with Phoenix and going on to Bristol.
Roush claimed responsibility for the last minute and "ill-advised" decisions at Michigan which were a "conscious effort" between himself and RFR GM Robbie Reiser to "increase down force and minimize drag" on his three entries. Roush acknowledged "it was not right".
Currently, Roush is still searching for Chip Bolin's replacement. Motorsport.com first reported that RFR's lead engineer was released on May 15. RFR's lead simulation specialist Michael Tamm was in Sonoma this weekend and Edwards' former crew chief Bob Osborne, who started Roush's engineering department with Bolin in 1998, have both stepped up in the interim.
"We're going to try to fill the slot with somebody that can add something," Roush said. "Not just somebody that would be a replacement for anybody that might leave."
As solid as Roush's NASCAR tenure was during his first 20 years of Cup competition, the company keeps trying to recapture the consistency that made RFR a perennial contender.
In the first 16 races of 2014, the three Roush drivers have combined for two wins, seven top-five's and 16 top 10 finishes. Edwards is currently sixth in the point standings, Biffle sits 15th and Ricky Stenhouse Jr. remains 27th.
And now, after Kenseth jumped ship for JGR after 2012, it appears that Edwards will follow the same path. Edwards has said repeatedly that his contract precludes him from discussing his plans beyond this year.
"I have a great group of people around me that are all focused on this year and winning the championship and I'm really grateful for that," Edwards said. "That's how I do my job. That's how Jimmy (Fennig, crew chief) does his job. That's how all of us do it.
"We've all talked about it but we're not going to worry about it. We're not going to worry about any of that stuff. We just want to go out and try to win this championship. It would be foolish to miss any opportunities based on something that (happens in the future). I think that's the right way to do it."
"No," Roush said. "There's nothing bittersweet about it. It was just sweet.
"We're trying to win a championship this year and what happens in 2015 will be determined sometime later. I prepare for every race like it was the last race. I just keep trying."