Get alerts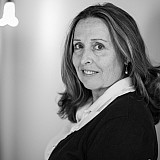 NASCAR sends confiscated tires for further evaluation.
NASCAR confirmed on Wednesday that "some" of the tires that were confiscated following the Auto Club 400 at Fontana on Sunday will be sent out for further evaluation.
Before the race at Auto Club Speedway, Sprint Cup Series director Richard Buck told Motorsport.com that the rumor mill was abuzz with teams expressing concern with the competition doctoring the tires in an effort to gain an advantage.
After the race, tires were taken from the Nos. 4, 27, 31 and 41. NASCAR also took the winning car of Brad Keselowski back to the R&D Center so it's possible the No. 2 Ford's tires could be examined as well.
If we need to take it further we will.

Richard Buck
Buck added, "We work with Goodyear very closely and their engineers and then they have an outside laboratory that if we need to take it further we will."
The series director apparently is making good on his threat.
Motorsport.com first reported NASCAR seizing tires last September following first race at the Chase for the Sprint Cup at Chicagoland Speedway. Tires from the Nos. 2, 4, 31 and 78 taken according to Buck "just for due diligence". The following week at New Hampshire NASCAR audited tires from the Nos. 13, 22, 42 and 48.
At Phoenix, race winner Kevin Harvick's tires were taken along with Joey Logano. NASCAR is expected to address the situation this weekend at Martinsville Speedway.
As Buck was quick to point out at Fontana, NASCAR frowns on teams working outside the rulebook when it comes to engines, fuel and tires.