Subscribe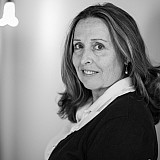 Matt Kenseth can secure a spot on the Chase grid this weekend, but who has the best opportunity for the remaining three positions?
With two races remaining to determine the 2014 Chase to the Sprint Cup title, four positions are still technically up for grabs entering Atlanta Motor Speedway this weekend.
For those drivers desperately seeking a Chase berth, time is running out. Certainly, if a team is banking on a "win and you're in" strategy, good luck with that.
Drivers 13 through 16 - as well as 17 through 20 in the 'Chase Outlook' are still looking for a victory. If Matt Kenseth finishes seventh or higher at Atlanta, he's locked in no matter who wins.
"I think that Atlanta is very unique and it's a very worn out surface," Kenseth said. "I'm not sure how much we can learn this weekend and then take it into any of the remaining 1.5-mile tracks we'll race at in the Chase though. 
"I think that Atlanta has always been a really exciting race to watch from a fan's perspective and I've just always thought that it's an exciting racing.  It's just always a very competitive race and the groove is all over the place.  We only get to Atlanta once a year, so it's always hard to know what to expect heading into this weekend especially since the track conditions change extremely fast there as well. 
"We're going to go and work hard as a group to be competitive and hopefully get one of our cars to bring home the win."
 It's just always a very competitive race and the groove is all over the place.

Matt Kenseth on Atlanta Motor Speedway
But Ryan Newman, Clint Bowyer and Greg Biffle still need to stay the course and hope that drivers outside of the top 16 sans wins don't break through. Currently, the only driver among the top 20 in the point standings not without a win is Kasey Kahne.
 Here's how the Bubble Boys stack up at Atlanta Motor Speedway:
1) Matt Kenseth (13th, 751 points) - In 25 starts at AMS, Kenseth has eight top fives and 14 top 10 finishes. While his average start is 21st, Kenseth's average finish is 12.7 – mired by three engine failures. He's led 253 laps and finished 12th in last year's Atlanta race.
2) Ryan Newman (14th, 710 points)– The Rocketman has a much better average start (7.6) at AMS than his average finish of 17.7. Six of Newman's seven career Atlanta poles – the most among active drivers - were earned consecutively from 2003 to 2005. He has just two top-five finishes – the second which he posted in last year's race.
3) Clint Bowyer (15th, 699 points) – Bowyer is winless in 65 Cup starts and not only has never won at Atlanta in 13 starts, he's never posted a top five. In his last three races on the 1.5-miler, Bowyer has two DNFs. However, his engine failed last September after leading 48 laps. The only track where Bowyer has a worse average finish than his 19.8 at Atlanta is Darlington (20.1). But the team is bringing a new car to Atlanta, which should offer insight into the five intermediate tracks in the Chase.
 4) Greg Biffle (16th, 694 points) – Biffle has scored three top fives and nine top 10s in 19 starts at AMS. Jack Roush's drivers have earned six wins at Atlanta. Although RFR Cup teams average an 18th-place average finish on the intermediate track, Biffle's is only 15.9. He's finished 15th in his last two starts and has led a total of 291 laps at Atlanta.
THE OUTSIDERS
 5) Kyle Larson (17th, 668 points) – Larson has never competed in a Cup race at Atlanta but finished fifth in his only Nationwide Series start at the track. The rookie's average finish on 1.5-mile tracks this season 20.6, however his overall average finish is 16.3. Larson has been as high as seventh in the point standings this season, but he tumbled to 14th after finishing last at Michigan two weeks ago. Still, the freshman made a dramatic comeback at Bristol after he wrecked in qualifying. started from the rear and finish 12th.
 6) Kasey Kahne (18th, 661 points) – Kahne has two wins at Atlanta, but hasn't won a Cup race since Pocono last August. As the only Hendrick Motorsports driver without a win in 2014, Kahne much be feeling the pressure. Still, he's enjoyed tremendous success on 1.5-mile tracks. Along with his victories, both scored in Dodges, Kahne has six top fives and eight top 10s in 17 starts. He's led 328 laps with an average qualifying effort of 9.7. However, since joining HMS, his average Atlanta finish is 29.5.
7) Austin Dillon (19th, 654 points) – Dillon completed all but one lap in his Atlanta debut for a respectable 19th-place finish last year. He will have to improve upon that showing to remain in the hunt for Richmond next weekend. The 24-year-old rookie candidate had his worst outing of the season at Bristol last weekend after hitting the wall early and finishing 28th. Prior to that Dillon had finished on the lead lap in 16 races for a 99.7 completion rate.
 8) Paul Menard (20th, 649 points) – Menard has just one top five and three top 10s in 12 starts at Atlanta. His average finish is a meager 20.7. He's led two laps and finished 24th in last year's race.