Subscribe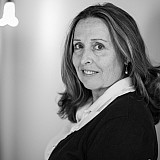 President Mike Helton clarifies that there is "no animosity" between NASCAR and the Race Team Alliance
NASCAR president Mike Helton met the media at New Hampshire Motor Speedway on Friday morning and his message was clear, "we are not going to change the way we do business".
Helton addressed the Race Team Alliance – the newly formed coalition of NASCAR's top nine owners representing 25 of the Sprint Cup Series 42 full-time teams – which was announced on Monday and featured Robert Kauffman as the chair.
Although the sanctioning body put out a brief response on Monday, Helton's message was clear NASCAR "will stay the course" while continuing to work closely with the competitors in the garage.
"We've got great respect for all of our stakeholders in the sport as their business models would evolve from time to time, ours has too," Helton said. "But we have great respect for all of our stakeholders so any perception that there could be animosity based on this topic is incorrect and very unfortunate and we should set that straight very quickly.
"We also take very serious our responsibility to make decisions in this sport, in the garage area, for the race tracks and the other partners that we've got because we've all worked together for a long time to make a great product. Part of that responsibility is to have a sport that has a great product at great race tracks for our fans. The owners have been very clear that that's their intention, too. So we stand together very clearly on that."
Helton acknowledged that short of being informed that RTA was sending out a release on Monday regarding the formation of their alliance that the public knows "everything that we know" at this time and "nothing else".
"They've made clear that their intentions are to grow the sport and make the sport stronger through their ownerships and we have respect for what they do to their business models," Helton said. "But we believe the way we do our form of motorsports has worked.
"We continue to add assets and values to create and grow the sport and we'll continue to do that with the input of as many people as we can talk to individually. A lot of that is to limit the barrier of entry the best we can particularly in the garage area in all of our series to encourage people that want to be owners or drivers or crew members to be part of our sport."
Helton maintained that NASCAR would continue to hold an open dialogue between the sanctioning body and the competition.
"Part of our method of operation over the last six decades, is to make decisions – and we make those decisions by listening to a lot of individual stakeholders in the garage area. Every car owner in here has a voice, crew members, drivers, crew chiefs. We take that input and we make what we think are the best decisions for the whole sport.
"We'll continue to operate that way. That's our intention – to build NASCAR collectively and we'll continue to do that."
Helton left the media with one final thought regarding the RTA, that he will "caution everyone on the perception of things" when moving forward analyzing the new alliance.
"We've got a lot of people involved, more people involved from NASCAR today than ever to listen to the different disciplines in the garage and hear them so that we can make the best decisions for everybody."