Get alerts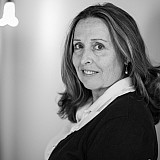 First quarter of Irwin Tools Night Race ends in a wreck
Brian Vickers triggered a multi-car crash on Lap 125 at Bristol Motors Speedway collecting Chase contenders – and hopefuls.
Vickers slid up into Kyle Larson and as Kyle Busch checked up to avoid the wreck, Clint Bowyer plowed into the back of the No. 18 Toyota. Aric Almirola was on the inside and ran into Vickers, who bounced off of Larson.
Busch led eight laps early, but a speeding penalty during the competition caution on Lap 60, knocked him to the back of the field.
"I'm not going to be able to drive it, so you know," Busch radioed the crew. "Out of the wreck, we got the worst of it. We're junk"
During the first quarter of the Irwin Tools Night Race, Matt Kenseth led the most lap – 40 prior to the third caution.
Thirty-one laps later, the second wreck of Chase contenders occured in Turn 4 after Kevin Harvick dumped race leader Denny Hamlin sending him spinning into Dale Earnhardt Jr., who was running fourth at the time. Junior was scored 38th as the crew worked on the No. 88 Chevy in the garage during the fourth caution.
"I couldn't see what happened to Denny, but he got turned around or something and was coming up the track," Earnhardt said. "There was a lot of smoke so I couldn't really judge the speed of his car to know whether I needed to be going up there and go around him on the top.  I had to make that choice.  I just went ahead and went to the top and ended up getting into him.  It wasn't too hard of a hit just did a lot of damage and tore the lower (control arm) off the left-front.  We are going to have our hands full when we get it back out there.  We are going to try to fix it, but I don't know.  Obviously we are many laps down.  We will see if we can run a decent speed."
Earnhardt made one attempt at returning to the race on Lap 284, then packed it in.
Hamlin retired from the event after leading 28 laps.
"I wish I had some kind of car left so I could show him the favor back," said Hamlin, who was scored 40th. "We're not even half-way. We're racing for the lead. He's a good driver. He just made a mistake."