Get alerts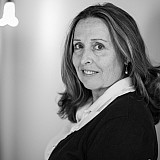 Samantha Busch shares her journey with Motorsport.com.
HUNTERSVILLE, N.C. – Samantha Busch was six months pregnant when the TV cameras captured her sprinting to the infield care center at Daytona International Speedway to check on her husband Kyle.
Just moments earlier she had watched – and listened – as her husband's race car shot off the track at nearly 180 miles per hour and slammed nose first into the unprotected concrete wall on the inside of Turn 1.
The 29-year-old Joe Gibbs Racing driver, who has competed in the NASCAR ranks since 2001, had endured his share of crashes in the past. But at a restrictor plate track where drivers are seldom in control of their destiny, Busch knew this accident was different.
"When the wreck happened, you're kind of in shock," Busch told Motorsport.com. "You're in the hospital, and you can't believe it really happened, but at the same time you're thinking, 'Thank God he's alive.'
"That's all you can say."
For better or worse…
Samantha Sarcinella married Kyle Busch on New Year's Eve 2010. From the beginning, she brought balance to Kyle's life – which had been dominated by racing from the time he was six.
While Busch realized the dangers inherit to racing, nothing could prepare her for what she would face at Halifax Medical Center on February 21.
Busch relied on her faith to get her through the ordeal.
It kills me to see him not in his race car, but we've made the best of it.

Samantha Busch
"And from there, everything was a goal," Samantha Busch said. "Get through the first surgery successfully. Get back to Charlotte. Get through the second surgery. Get home. Get the home ready. Like Kyle said, it's been nothing but baby steps, and little things are like the biggest achievements to us now. When he sat up out of bed the first time, it was just amazing.
"So everything's just been a struggle and a challenge, but we've been there for each other, and we're making the best of it, and you know, we've had fun through it. Because you can either let this whole thing eat you up, and it can be miserable. It can be the worst time ever—I can't say it's been fun—it kills me to see him struggle, it kills me to see him not in his race car, but we've made the best of it.
"We've focused on the baby, we've focus on each other. We've caught a few movies that we've always wanted to watch.  We're trying to do everything we can to stay positive and stay focused. Everything and every day is either about the baby or getting him back to what he loves."
Small blessings
On Wednesday, Kyle Busch offered no timetable for his return.
But in his opening statement - before he addressed the accident - he expressed his gratitude and love for his wife. Busch softened as he described her devotion. Clearly, Samantha's support had been instrumental in expediting his recovery process.
She's my rock and I couldn't have asked her for anything more obviously through this time.

Kyle Busch
"First and foremost I'd like to give a huge thank you to my wife, Samantha," Busch said. "All that she's gone through since the crash and everything with the overnight stays in hospitals and traveling from hospital to hospital on airplanes and whatever else to finally being at home, all while being pregnant, obviously.
"That's such a huge task for anyone to go through, but for her and her strength it was obviously huge for us and for me to have her by my side. She's my rock and I couldn't have asked her for anything more obviously through this time.
"If there is a silver lining to any of this, obviously it's that her and I have been able to spend the time at home and getting things prepped and prepared for the birth of our child here soon. I wish I could have been more help, but obviously I've been down for the count. Getting better though and we're both very excited for the arrival of our son in a few weeks."
As he spoke, Samantha sat in the front row wiping the tears from her eyes. While his feeling for her were no surprised, this latest test has taken a toll on the Busch's.
Still, Samantha can find humor in the moment.
"I wish I would have worn waterproof mascara," she said.
Laughing helps. Over the last two months, the couple has posted a variety of tweets showing Kyle's progress and how they've made light of the situation.
Lessons learned together
As Busch has progressed from wheel chair to walker to finally walking on his own, Samantha has accompanied him to doctor appointments, therapy and the gym.
Busch says he never felt sorry for himself, just disappointed in the people that were let down by his absence from the race car.
And he told Motorsport.com that the experience has taught him two things: patience and love.
Samantha and I share a lot of respect and love for one another, but I don't think anything's come as close as this experience that we've had to deal with.

Kyle Busch
"I actually do have a little bit if patience," Busch said. "Not a lot, but maybe a little. I think the other thing too is obviously Samantha and I share a lot of respect and love for one another, but I don't think anything's come as close as this experience that we've had to deal with.
"With her being there by my side and helping me and essentially being there for my dinner bell, it's been awesome to have her. Also just her helping me, she was there when I first stood up. She was there holding my hand as I was making steps. She was there pushing me in the gym to do arm workouts or to do core workouts. She's been my second PT (physical therapist). She's on my butt, so I think she wants me back just to get me out of the house and to get ourselves back into a rhythm of what we're used to.
"I think that's been a huge learning experience for us – our relationship – and being prepared or getting prepared. I don't think we're ever prepared – for the birth of our son. It's been good."
Yes, life is about to change for Busch's with the arrival of their son. Samantha says they have yet to choose a name for their first child, "We want to see him first."
But Kyle is right, the way the couple has grown together will make them better prepared to be parents. There are few events in life that reveal someone's true personality as when they're faced with a challenge.
What has impressed Samantha the most is her husband's resolve.
It's been awesome to see what a true fighter he is.

Samantha Busch
"I always knew he was strong," Samantha Busch said. "I always knew he was a fighter. But the determination that he has to just be healthy again, there were days that if I were him, I would have sat in bed and moped.
"He's never had a day like that. It's always been, 'ok, we're going to eat breakfast. We're going to go down to the gym or let's go do this.' Even when we're just watching TV, he would be like, 'ok, bend my toes, push my knee. He could have just sat there and been down, but he's been let's work, let's work, let's work. It's been awesome to see what a true fighter he is."
A rare opportunity
If there is a benefit in Kyle being sidelined, it's been the time the Busch's have had together during the last two trimesters of Samantha's pregnancy.
It's a luxury they never would have shared had Kyle been running his normal racing routine between the truck, XFINITY and Sprint Cup Series.
"It's been great to have him there, like he said, even though he can't do much but just sitting in the nursery and saying, 'this should go here and this should go there," Samantha Busch acknowledged. "I love having him at home. I hate the circumstances. I wish it was just off-season, where he would normally be at home.
"But you know what? God hands you certain things in life. We've definitely grown from it as people, spiritually, and in our relationship. There's always a silver lining to everything."