Get alerts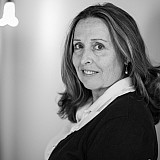 Busch is back with the No. 41 Stewart-Haas Racing team and ready to make the most out of his opportunity.
AVONDALE, Ariz. – Kurt Busch's 2015 Sprint Cup season started on Sunday.
After a three-week battle to return to the race track, following his suspension stemming from allegations of domestic abuse, Busch rewarded his Stewart-Haas Racing team with a fifth-place finish at Phoenix International.
The 2004 NASCAR champion entered the weekend knowing that his seat would be waiting for him and the crew was ready to pick up where they left off at the end of the 2014 Sprint Cup season.
"It was great to be out there running and to see the lead – we didn't quite get there but a great first day back," Busch said.
Racing for second
No driver had a car that was capable of keeping up with race winner Kevin Harvick, who led 224 of 312 laps before earning his fourth consecutive victory at Phoenix. Certainly, having a car out of the same stable as Harvick offered Busch the confidence to believe he could contend with his teammate.
But after a three-race absence, Busch acknowledged he was perhaps a little over anxious on the final restart on Lap 301.
"I was trying to manage it," Busch said. "I was easily overdriving it and trying to keep my emotions in check. I thought we could cash our way in – which is move up to the front, move up each time.
"That last restart, we just stalled out. We were just too loose."
On Lap 296, Busch sacrificed second-place after crew chief Tony Gibson elected to make two-tire pit stop. He restarted 10th and gained five positions over the final 17 laps.
Lessons learned
Following the race, Gibson regretted his call to pit which could have given SHR a 1-2 finish. But the veteran crew chief, who was suffering from kidney stones for the second week in row, was so grateful to have his "kickass" driver back in the seat, he barely exhibited any pain.
I wasn't going to miss this weekend for nothing.

Tony Gibson
"They're going to blast (the stones) on Tuesday," Gibson told Motorsport.com. "Just stay on the pain meds, man, to get me through. I wasn't going to miss this weekend for nothing.
"I feel bad because we were going to run second to Harvick. We couldn't beat him all day. I felt like it was a gamble to take on two. I think those cautions hurt us. I don't know if we could have gotten back to him or not but we were a second-place car. That one's on me, I think we should have stayed out.
"Anyway, I'm proud of this team. To go what we've gone through and for Kurt to come back and the first race in the seat, he's done a fantastic job. I'm proud of everybody."
Gibson was grateful to the owners of Stewart-Haas Racing for allowing Busch the opportunity to come back to the No. 41 team. Gibson has raced with a lot of drivers during his career, but it's not often that a crew chief comes across an elite talent such as Busch.
"All day long, he never stops," Gibson said. "All weekend long, he never stops. He's a thinker. At nighttime he calls me or I call him. He's in our truck for hours talking about setup or where he can get better by looking at the data. He's just off the charts."
An unfortunate turn of events
Team owner Gene Haas described Busch's return as "a light at the end of the tunnel". With the exception of Harvick's remarkable run, SHR has struggled this season with co-owner Tony Stewart struggling to adapt to the car, Danica Patrick still searching for speed and backup driver Regan Smith performing admirably but stalling the progress on what could be a championship contending team.
While Haas appreciates NASCAR working with Busch through the reinstatement process, Haas was relieved to know that justice prevailed.
Kurt now is back in the car.  I think he's razor focused.  He appreciates that driving at this level is a privilege.

Gene Haas
"I was a little bit stunned I think by the fact that Kurt was pulled out several days before Daytona, which just seemed so incredulous to me," Haas said. "Two days before the Daytona 500, to do that to a driver, just didn't seem right.
"But the way things unfolded, you know, it worked out.  We didn't really lose too much time.  Kurt now is back in the car.  I think he's razor focused.  He appreciates that driving at this level is a privilege.  It certainly isn't anything he has a right to or any of us have a right to.  It can go away.  It can go away just as fast as a car can go away in a race.  He has a great appreciation for that.
"I think as a team, we appreciate that it's a very tenuous relationship when you have these superstars in front of the media, if there's any kind of negativity, how bad it can go."
Back with a vengeance
Haas seemed a bit serendipitous to the outpouring of support Busch has received from his peers and fans over the last week. The driver's response during pre-race introductions was at an all-time high. Busch felt the response was validation that the fans "saw the truth in the matter".
"I was happy to see them show their support and I'm appreciative of that," Busch said.
Haas believes the encouragement has led to "a much more focused attitude" in his driver. With the worst of the ordeal behind the team, Haas says now Busch "can get back to business".
"I think he's really dedicated himself to winning a championship," Haas added. "So hopefully in the long run, when we look back on this we'll look at it as a bump in the road on the way to winning another championship."
With the backing of his team and NASCAR allowing Busch to compete in the Chase for the Sprint Cup, the former champion has all the incentive he needs to bring his A-game to the race track. He'll need that if he hopes to catch Harvick.
"It's a moral victory, but it's what I knew we could do as a team," Busch told Motorsport.com. "But it's what I knew we could do better today as a team. We need to learn what we can do better today. I'll do a better job, but with a teammate like Kevin Harvick posting those kind of numbers we just hope to shadow him right now."