Subscribe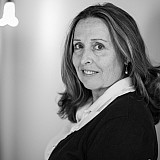 NASCAR issues written warning to the No. 10 Stewart-Haas Racing squad.
NASCAR has issued Danica Patrick's No. 10 Stewart-Haas Racing team a written warning for a rules infraction which was detected in opening day inspection at Daytona International Speedway on Feb. 13.
Inspectors discovered an unapproved left-side driver heat shield. According to rule 20.11.2.2.2.1.b: "the outer exterior exhaust heat shield panel must follow the horizontal surface plane of the left side floorboard forward section to the bottom edge of the left side toe board." In addition, the team was called for Actions detrimental to stock car racing (12-1).
Patrick finished 21st in the Daytona 500.
Other penalties
NASCAR also handed out penalties to the Nos. 20 and 29 teams in the Camping World Truck Series on Wednesday.  The sanctioning body labeled the infractions to NTS Motorsports and Brad Keselowski Racing as P2 penalties:
"20.14.5 – Jack Screws: Monoball(s), excessive taper, bevels, or other devices on the end(s) of the front and rear jack screws will not be permitted
"20.14.5.2 – Rear Jack Screws: Rear jack screws must have a minimum 0.875 inch flat surface, perpendicular to the rear jack screw, for attachment of the rear upper coil spring mounts"
As well as Actions detrimental to stock car racing (12-1).
Crew chiefs Doug Howe (No. 20) and Chad Kendrick (No. 29) were fined $2,500 and place on probation through the end of the season. Both team were also docked 10 Championship Driver and Owner Points.