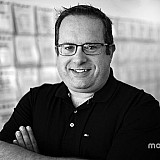 International Speedway Corp. on Wednesday unveiled a $178 million redevelopment plan for Phoenix International Raceway which it hopes will be completed in 2018.
The redevelopment plan of the 52-year-old facility will focus on new and upgraded seating areas, new concourses, enhanced hospitality offerings and improved infield with greater access available to pre-race activities.
PIR currently hosts two NASCAR race weekends and one IndyCar race weekend each year.
"Phoenix Raceway provides a one-of-a-kind setting for some of the most exciting and thrilling races that the sport has to offer," ISC Chief Executive Officer Lesa France Kennedy said in a statement.
"This project will further enhance that experience and ensure that the venue continues to be a treasured destination for race fans."
In addition to fan and spectator areas, PIR is exploring improvements for competitors and industry personnel, particularly key structures located throughout the infield.
"We are energized about the changes that we are bringing to Phoenix Raceway and we think the fans will be too," said the raceway's president, Bryan Sperber. "The race track itself will remain unchanged as one of the most exciting circuits in motorsports.
"But we will modernize much of the venue and provide our fans with a high-quality, leading-edge experience."
Additional details on the redevelopment are scheduled to be announced by ISC in January.
PIR's improvements are part of ISC's capital allocation plan, which covers fiscal years 2017 through 2021 and includes $500 million of capital reinvestment in the company's 13 existing facilities.