Get alerts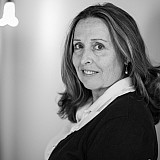 There is a battle for supremacy going on in NASCAR right now, and it's for the right to be Ford's flagship team. Roush Fenway has held that title for well over a decade, but is Team Penske in the process of taking over that role?
Is there a new pecking order in the Ford camp?
Yes, it's just the second season for Team Penske under the Blue Oval after a decade-long absence. But with one year under their belts with Ford, The Captain's Fusions, piloted by Brad Keselowski and Joey Logano, are leading the charge in NASCAR's Sprint Cup Series.
Before 2014 Speedweeks, did anyone expect Penske to be one of the two Cup organizations with multiple wins eight races in? True, the early success of Stewart-Haas Racing newcomers Kevin Harvick and Kurt Busch may have come quicker than expected. But shocking? No.
Team Penske was another matter. Roush Fenway Racing has been Ford's flagship organization since before the turn of the last century. But after years of Chevrolet domination in the Cup series, Ford's hand was forced.
As solid as Roush Fenway Racing's contribution has been over the last 25 years, Ford has not won a manufacturers' title since 2002. And this season marks the 10-year anniversary of Kurt Busch's Cup drivers' championship for the good folks in Dearborn. No Ford driver has won the title since then.
Certainly, a little competition under the Ford roof couldn't hurt. Jack Roush has had a stranglehold on the NASCAR program since Robert Yates threw in the towel in 2009. The RYR teams went winless in the four seasons prior, just a shadow of what that organization once was.
However, bring in a championship caliber-organization such as Team Penske, and it forces the existing Ford teams – particularly RFR – to raise its game.
At Darlington Raceway, Penske's Vice President of Operations Mike Nelson said he feels "fortunate" that his teams have performed so well and responded to the changes NASCAR dictated for the Generation 6 cars. Keselowski's was the first Ford to reach victory lane this season with his Las Vegas win. Carl Edwards answered the following week at Bristol, but Logano came back two weeks ago to win at Texas – a track where Roush once ruled.
Start: Joey Logano and Brad Keselowski lead
Keselowski and Logano are seventh and eighth, respectively, in the point standings, despite the No. 22 team losing four positions after a right front hub failed on their car with 10 laps remaining in the Southern 500.
"Last year we felt like with the transition we had to get our feet underneath us," Nelson said of Penske's switch from Dodge to Ford and the addition of Logano in 2013. "We had success, just not to the extent that we wanted. We had an off season where we had continuity with crew chiefs and drivers and manufacturers. Really the only changes we had to focus on were the changes to the Cup cars this year.
"I think we were able to gain some stability and come out strong. It shows we are heading in the right direction."
Another of Penske's strengths this season has been adapting to the new qualifying rules. Logano, whose average qualifying effort of 8th and is second only to Keselowski's 7.8, is the only driver on the tour to advance to the final round in knockout qualifying.
Although NASCAR's system is different from the IndyCar time trials, Nelson acknowledges that having open wheel teams under the Team Penske roof "can't hurt".
"It's a good relationship in general," Nelson said. "I can go talk to someone on the other side of the building that has multiple IndyCar wins and championships and that helps on a lot of levels having those guys around.
"But we've realized that qualifying well will help us execute on race day whether it's track position or pit selection and the guys have done a really good job with it."
RFR'S senior racer Greg Biffle, who has been with the company since 1998, is a bit "surprised" by Penske's level of success.
Greg Biffle, Roush Fenway Racing Ford
"It's a two-car operation, a small team but they have done a tremendous job," Biffle said. "They have shown a ton of speed all year this year – everywhere we've been and at the end of last year. They have something figured out with their cars and their aero package that are a little bit ahead of the competition right now.
"We should at least be close to them and we're not. We see that and we continue to work on that. All we can do is shoot for that mark. I don't know if it makes it easier or harder for us that it's the same brand and it's the same equipment. It almost makes it easier because you're saying, 'ok, we can do that with the equipment'. If it's a different make, you might think, 'oh, they've got something different than we do'. But I think we're going to get there."
Biffle takes umbrage when asked if Roush has become complacent. He maintains that "everyone is working extremely hard". There have been times, Biffle jokes, when some have been "on suicide watch" particularly given the organization's slow start to the season.
Roush general manager Robbie Reiser is far from panic mode. If the Chase started today, Carl Edwards, who is third in the point standings, would line up second due to his win at Bristol. From Key West on Monday, Reiser's first vacation in 15 years, he told Motorsport.com that Penske Racing has simply "done a better job" initial at adapting to NASCAR's new rules.
"We've struggled early on," Reiser said. "At Darlington, we were running really well in practice. We wanted to try something new on Carl's car and it didn't work out. But Greg's finished sixth and fifth the last two races. (Ricky) Stenhouse is starting to show improvement and I expect him to be strong this weekend and at Kansas."
Reiser likes to break up the season in four segments. He admits that Penske Racing "came out of the box strong" but insists Roush Fenway Racing will solid over the next two months, through the summer stretch and ready to make a run when the Chase starts.
"We'll do what we have to do with all three teams to make the program successful," Reiser adds.
In the "One Ford" spirit, that includes sharing data with Team Penske. Reiser says Penske has been "really good to work with" but neither operation will "cross the line" when it comes to disclosing set-ups or strategy.
With Edwards' early win, Reiser is comfortable experimenting with the No. 99 team even if that strategy bit him at Darlington. He's also encouraged by the progress that Biffle and crew chief Matt Puccia have made of late. And in spite of Stenhouse Jr.'s slow decline from seventh at Daytona and a career-high second-place showing at Bristol to an average finish of 30th in the last four races, Reiser sees promise with the No. 17, too. He feels that Mike Kelly, who led Stenhouse to both Nationwide titles, "needs time to grow" with his new team at the Cup level.
"Sure, you want to be competitive every weekend and when you're not competitive it concerns you," Reiser said. "But you have to believe in your people. I've seen flashes of brilliance and there are great things coming."
If not, Reiser will just have to settle for being No. 2.