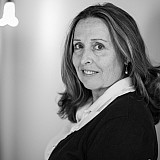 Could the iconic Darlington Raceway, which has hosted NASCAR events since 1950, be in jeopardy of losing its place on the schedule?
DARLINGTON, S.C. – The Southern 500 is safe – for now.
Despite speculation that Darlington Raceway was in jeopardy of losing its date on the Sprint Cup schedule – the second longest running event on the tour -- track president Chip Wile insists that's simply not the case.
"I'm very confident that we'll be racing here in 2015," Wile said. "I'm confident that we'll be racing here for a long time."
On Saturday, Darlington Raceway unveiled its strategy to honor its rich history in NASCAR. As the second oldest venue on the Cup tour, the track is hoping to build on the tradition that is Darlington with eyes on the future as well.
NASCAR President Mike Helton
When Motorsport.com asked NASCAR president Mike Helton whether that future includes Darlington, he replied, "We're just glad to be here this weekend." As far as the Track too Tough to Tame specifically not having a place on the 2015 Cup schedule, Helton asserted the notion was "pretty far-fetched."
"I've seen a lot of things that have surprised me and I've seen things that have taught me not to be shocked what happens next, but that would really surprise me if that was to happen.
"Darlington has a lot of history in our sport. I think there's a spot for Darlington going into the future, but in today's world, you just have to take things one step at a time, and today's Southern 500 is what we're here running and operating.
"Chip talking about the future of the sport – and the future Darlington is a big step. We've worked together to blend it all in and see what happens next. Chip is very aggressive in building a future for Darlington and that's a good thing."
While talk persists about changes to the 2015 Cup schedule, Helton says, "We'll see how that unfolds". He acknowledged that the current portion of the calendar – and the challenge of juggling holidays, competing sporting events and the weather – certainly plays a role.
It has also been suggested that NASCAR change up the Chase races allowing for a variety of tracks to share the premium dates. Certainly, there are venues that could benefit from high-profile races that help determine the outcome of the Sprint Cup championship.
"The Chase format, originally, and the changes we made in it were made around the current schedule then and now," Helton said. "Just like when we make changes around the rules and the format changes to shake things up sometimes that comes in the form of a schedule change, too, to shake things up.
"I think that's in our hands to collectively do correctly going forward and we'll see how it shakes out."
The key to Darlington's survival according to Helton will be the track's ability to remain "relevant" as well as evolving into a "destination" for fans in the stands as well as those relegated to watching the product on T.V.
To the general sports fan, NASCAR's second oldest venue has been compared to a Fenway Park or a Wrigley Field. Wile, who was promoted to president of the raceway last August after a year with International Speedway Corporation's Motor Racing Network, maintains he's up to the task of building Darlington Raceway into a "destination".
"Why do people go to Lambeau Field even if they're not a football fan," Wile asked. "I've been to Lambeau Field I and don't cheer for the Green Bay Packers. I've been to Wrigley Field. I'm not a big baseball fan. But you go because of what the place means to the sport. If you're a fan of football, if you're a fan of baseball you go to those places that have that.
"This has that. Darlington has that. And we're going to build a platform that makes this a must come to event. We have a five-year plan. We have a 10-year plan and I've worked really closely with the people of ISC to create that plan and I think in 2015 you'll see a lot of things that we roll out through the next 12 months that will cement our position in the sport."