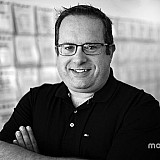 It's a very small sample size, but could the results from Saturday night's Sprint Unlimited forecast a Team Penske vs. Joe Gibbs Racing battle for the 2016 Daytona 500?
Denny Hamlin's victory in the Unlimited Saturday night was JGR's fourth victory in the preseason non-points event in the past five years. Hamlin led 39 of the race's 79 laps.
Hamlin spent much of the race trading the lead with Penske's Brad Keselowski, who led 26 laps. Jamie McMurray was the only other driver who led any laps in the race (14).
When the race ended, Hamlin was doing his best to hold off Penske's Joey Logano to earn the third Unlimited win in his career. It was clear – in this race at least – that Penske and JGR cars were most able to make the moves necessary to get to the front and compete for the win. By contrast, none of the three Hendrick Motorsports entries led a lap.
Sprint Unlimited an indicator of things to come?
Asked if he thought Saturday's results indicated a Penske vs. JGR 500, Logano said, "Seems like it's shaping up that way."
"We've seen here that anyone can win and anything can happen for sure, so you've definitely got to look at everyone as a threat for sure," he said. "But if you look at who led a lot of laps tonight and kind of the guys that were able to make the moves for the lead were guys with very good cars, yes, but also very experienced speedway racers that know what they have to do to make things happen.
"I think it definitely takes both when you come to a race track like this, and it's not like you can have a 30th place car and win here. It used to be like that when we had the tandem drafts and stuff, but now that it's a big pack, a fast car still helps."
Teamwork
Hamlin said his victory couldn't have come without the help of his teammates, which also had to be just as competitive as he was in order help propel him to the front.
"I've gotten better at speedway racing over the last few years and really learned a lot from my teammates. But realistically you can go back and look at this race a million times, and had my teammates not stuck with me at the right times, we wouldn't have been able to stay up front," Hamlin said.
"What it is about this race that we've had success at, I don't know, but the last time we did win this, we had a great Speedweeks in 2014 and finished second in the 500. Obviously, our cars are very, very fast, and if you put them in the right situations, obviously you saw what they can do."
Saturday's practice for Sunday's qualifying session to set the front row of the 500 also showed some familiar faces up front.
500 practice
Penske drivers Logano, Keselowski and Ryan Blaney (driving for the Wood Brothers this season) swept the top three speeds in the final pre-qualifying practice session. Three JGR drivers finished in the top 10 of that session.
In the morning session, Dale Earnhardt Jr. – who has been a consistent threat on restrictor-plate races of late – topped the speed chart. Logano was second fastest and Keselowski was sixth while JGR had two drivers in the Top 10.
A lot can happen between now and next Sunday's 500, particularly with a pair of qualifying races still to run on Thursday night.
For the time being however, JGR holds the first trophy of the 2016 season with Team Penske looking like its closest competition to battle for the next one.