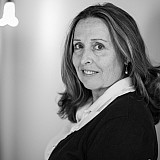 Ownership has its privileges, but the Race Team Alliance would like a bigger piece of the pie.
For Joe Gibbs, 2015 will be a pivotal season.
With JGR's expansion to four full-time Sprint Cup teams, Coach is convinced he will have the manpower and resources to compete for championships with the sport's powerhouses Hendrick Motorsports, Stewart-Haas Racing and Team Penske.
But for a businessman who has no other income to rely upon other than what Joe Gibbs Racing clears at the end of the year, Gibbs like other team owners are in a precarious spot when it comes surviving with the ever increasing cost of NASCAR.
Not surprisingly, Gibbs and other members of the Race Team Alliance (RTA) would support franchising in NASCAR.
"With all of us in the sport – you have to have healthy car owners," Gibbs said. "NASCAR knows that. We know that. I think right now, where we are, you really have to be on your toes to make this business model work.
"For all of us, I think what we're doing is trying to research what can be done to make this a better business model because otherwise, you're only going to have the super-rich that are able to afford to be in it and lose money. That doesn't make sense. There's not a lot of people that can do that."
Gibbs acknowledges that the situation is even more dire than it was "seven years ago" and that's what he other owners "are worried about."
"I think we're all focused on – which is good – is trying as a business, how to make this a better business model. And I think everybody is focused on that. I think NASCAR is. I think the RTA is and certainly, the owners are."
The RTA was officially announced in July. Rob Kauffman, co-owner of Michael Waltrip Racing, was elected as the first chairman of the RTA and has served as the point person ever since.
Gibbs described the RTA meetings as "well-organized" and feels the alliance has "been able to speak with one voice".
"With our agenda and what we need to do from a business standpoint, it's been good," Gibbs said. "I think we've had good communication with the other owners and I've had more time to spend with the guys than any other year."
During NASCAR's State of the Sport address on Monday, Chairman and CEO Brian France was asked about recent "productive discussions" with Kauffman. Although France was not specifically asked about franchising, he replied, "We have conversations frequently with Rob and all the owners. We're going to be meeting with them later this week, so that's all going – I think our position is we hope that they achieve their stated goals – and I think they're working on them – and we don't have a lot to do with that.
"They're on their own timeline with all that, and we're doing what we normally do, which is get input from everybody so we can make really good decisions. That's the way it was and that's the way it will be."
France added later during the question and answer session that it's a goal of NASCAR now – as it was for previous generations that "everybody at the end of the day has to win, has to have the right outcomes for themselves and all of our stakeholders do….whatever decisions we make, they can't be just good for a few people. That have to be good for the whole industry."