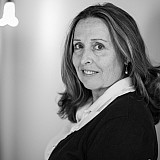 Swan Racing, which field cars for ROTY contenders Cole Whitt and Parker Kligerman in the NASCAR Sprint Cup Series, is reviewing its ability to continue to compete due to lack of sponsorship.
DAVIDSON, N.C. – Swan Racing is currently weighing its options including a substantial scaling back of its NASCAR Sprint Cup operation.
Team spokesperson Ramsey Poston told Motorsport.com that Swan is assessing its current situation.
Other sources familiar with the situation said it's unlikely that Swan will field more than one car -- if any -- for the Apr. 25-26 NASCAR events at Richmond International Raceway.
The team released the following statement Thursday;
"Swan Racing is in the process of reviewing its current situation and the ability to continue to compete in the NASCAR Sprint Cup Series. The team has been unable to secure the kind of sponsorship required to effectively operate the team. As a result, the team management is exploring every available option. We hope to be in position to provide a detailed update in the near future."
Swan Racing made its debut in 2012 after purchasing the assets of Inception Racing. The Brandon Davis-owned team fielded cars for the final 11 of the season, with David Stremme (who had driven for Inception) behind the wheel.
In 2013, Stremme was replaced 26 races into schedule by a variety of racers, including the current Swan Racing driver duo of Cole Whitt and Parker Kligerman. This season, Swan expanded its roster to two teams, an ambitious undertaking given that the organization had just three top-20 results in its first full year of competition.
Currently, Whitt and Kligerman are 34th and 38th, respectively, in the point standings. The best finish between the two rookies is Whitt's 18th-place fresult at Fontana, Calif., last month. For 23-year-old Kligerman, the transition has been more of a struggle, with his progress slowed by an engine failure, an overheating issue and wrecks at Daytona, Fontana and Martinsville.
Below is a tweet from Swan Racing co-owner Anthony Marlowe;