Subscribe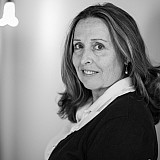 Richard Childress plans final appeal but he could be just pressing his luck.
BRISTOL, Tenn. -- Richard Childress has never been one to give up the fight.
And with a $500 fee and a prayer, the former driver-turned-team-owner will take a second – and final - shot at having the tire tampering penalties levied against the No. 31 team overturned.
"If we lose, we lose, but we're right," Richard Childress told Motorsport.com. "And that's all I can say."
The next step
RCR will take its case to NASCAR's final appeals officer, Bryan Moss, former President of Gulfstream Aerospace Corporation. Moss will review the documents and testimonies from the original hearing. The onus will be on RCR to prove no one on the No. 31 crew altered the tires from Auto Club Speedway.
As of Saturday afternoon, a date had not been set for the final appeal. The sanctioning body was waiting on Moss to schedule.
A little relief
After hearing the case last Thursday, the National Motorsports Appeal Panel reduced a portion of the Childress' penalty. RCR discovered a hole in the rulebook regarding "infractions detected during post-race inspection (12.5.3.5.3)" to which NASCAR had levied an additional 25 Championship driver and owner points and $50,000. RCR countered that the tires were confiscated during the race.
In the spirit of the rule, NASCAR felt "post-race inspection" covers infractions from green flag to checkers. The three-member panel disagreed. However, the panel upheld the base P5 penalty of $75,000, the loss of 50 Championship owner and driver points and suspension of crew chief Luke Lambert, team engineer Philip Surgen and tire specialist James Bender for six races for the modification of tires.
Initially, RCR elected to accept the suspensions and sent Todd Parrott to oversee Ryan Newman and the No. 31 team at Bristol Motor Speedway in Lambert's absence. Once RCR decided to appeal – and paid the $500 fee on Friday night – Lambert & Co. returned to the track on Saturday.
The risk
After hearing RCR's case, Moss could restore the initial penalty – which would knock Newman back to 25th in the Sprint Cup point standings and lighten Childress' pockets by $50,000. That's a lot of grapes for the winemaker from Welcome, N.C.
Chances are RCR is simply delaying the inevitable. Yes, Lambert, Surgen and Bender are back at the track now but a summer vacation won't be any less costly and may keep the team in limbo for a longer period of time,
The final word will rest with Moss.