Get alerts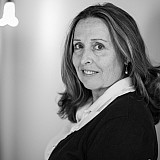 The No. 41 team needs to step up before the Chase to the Sprint Cup.
With the exception of calling Roger Penske "Dude", it's hard to question Kurt Busch's decisions behind the wheel.
In a day and age when drivers no longer work on cars, Busch's feedback on what he's feeling from the driver's seat is generally spot on. Ask his former crew chiefs –Todd Berrier, Pat Tryson and Nick Harrison.
On Saturday, had it not been for the elder Busch's extreme talent there's no way he would have recovered at Bristol Motor Speedway with a top-five finish.
"I'm worn out," Busch said after climbing from 10th to fifth over the final 63 laps. "I gave it all I had and raced hard for all that she would give me.  It seemed like after every 50 laps our tires would drop off quite a bit. 
"But man we rallied, rallied, rallied and the crew chief (Daniel Knost) made a change with 130 to go and that kept us from going a lap down and turned us into a top five car."
Proven record
Yes, Busch has five career wins at Bristol so if he avoids all the landmines the half-mile track presents over 500 laps, he's expected to deliver. Yes, Busch started the race seventh so finishing fifth is not a stretch. Yes, Busch improved dramatically from his 35th-place finish in the spring but if Busch had not called an audible during the race and instructed his crew to incorporate Kevin Harvick's set up into the No. 41, he likely would have endured another mediocre finish.
Who knows how different Busch's results might have been in 2014 with an experienced crew chief and crew? Sure, Busch won in the sixth race of the season but it's been a rollercoaster ride for the Outlaw ever since.
Tale of the Tape
In 24 starts with Stewart-Haas Racing, the driver of the No. 41 Chevy has one win and six top-five's. Half of his finishes are top 20 or better – but nothing between sixth and 11th – and the other half is all over the spectrum and dotted with engine and mechanical failures and wrecks. Busch is 21st in the point standings and has an average finish of 19.9.
At the two-thirds point of last season with Furniture Row Racing – a single car operation -- Busch had six top fives, 11 top 10s and one pole. Although he didn't win in the No. 78 Chevy, after 24 races he was 12th in the point standings and had an average finish of 16.25.
The most stark statistic, however, is laps led. Busch was at the point for 368 laps after 24 races in 2013 compared 159 circuits this year. And Busch had just two DNFs with Furniture Row compared five at the same time this season – two which were engine related.
This weekend the Sprint Cup tour rolls into Atlanta Motor Speedway where Busch has three career wins and is tied for the second most victories with Carl Edwards, Jimmie Johnson and Tony Stewart. Jeff Gordon leads the series with five wins at AMS. It wil be curious to see how he fares on the 1.5-mile track -- which could serve as a precursor for five of the races in the playoffs.
Busch is already locked into the 2014 Chase. And understandably, this is a difficult time for Stewart-Haas Racing. But the company has plenty of time to correct the issues on the No. 41 to offer Busch a fighting chance in the Chase. If not, no one can blame the driver.