Get alerts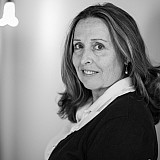 Kasey Kahne posted his first top-five finish of the season at Kansas but will the trend continue at Charlotte?
Kasey Kahne was a hot topic last week on talk radio – but not for the right reasons.
Ten races into the 2014 season, Kahne was 20th in the point standings and had yet to post one top-five finish. Sure, he earned top 10s at Las Vegas, Bristol and Talladega, where Kahne survived for his third eighth-place finish of the year. Yet, considering that five of his16 career Sprint Cup wins were earned on tracks that the tour has visited already, shouldn't we have seen more out of the No. 5 Hendrick Motorsports team?
Maybe Kahne's performance at Kansas Speedway was sign of things to come.
Last weekend the 34-year-old Enumclaw, Wash.-native was a clear contender. Although Kahne qualified 17th, by the second caution on Lap 61 he entered the pits 11th and exited ninth. Over the course of the evening, the No. 5 pit crew was one of just four teams to rely of nine stops, and out of 43 teams spent the least amount of total time on pit road (4 minutes, 27.651 seconds).
Kahne went on to lead the race twice for a total of 22 of the 267 laps before finishing a season-best third. The team's performance enabled Kahne to vault four spots to 16th in the point standings.
"Yeah, it went really good for us," Kahne said. "We had a fast Farmers Insurance Chevy throughout the race, worked our way up. Some of the pit strategy and things, sequence more than anything. We got to the front there for a little bit, led some laps, felt really good at that point in time, and then we got a little tighter later and didn't free up or tighten up enough there at the end when we put four tires back on. We just tried to run rights for too long.
"It was still a really solid run. Nice to run up front and be able to race hard the whole night. It was good for us."
Kahne believes the team's ability to participate in the tire test at Kansas last month helped his overall performance considerably. Despite an average finish of 19th entering Kansas, he doesn't feel the team has lacked consistency. Kahne just doesn't feel the cars have had the necessary speed to be competitive.
"Our biggest deal is we've just been slow this season," Kahne added. "Really haven't been inconsistent or anything like that, we've just been slow each week. We tested here, we had that Goodyear tire test, and I felt like from that point on, we've actually had really fast cars.
"Richmond we were good, we had some things go on late in the race on pit road that we ended up 14th, but we had a top six or seven car, I felt like, that entire race. Ran well at Talladega and then came here and ran up front. We were good in practice.
"I think the Goodyear test here, for whatever reason, we were able to try some things and just look at stuff a little differently than what we had been, and it helped the 5 team, my guys, myself and Kenny and Chris (Spaulding, team engineer), our communication together. It's helped us a lot since then. I feel like that's been the key, and ever since we tested here, we've ran much better and been a lot more competitive."
Certainly, the loss of former team engineer Keith Rodden, who left at the end of last season after seven years with Francis to become Jamie McMurray's crew chief, took its toll on the crew. Francis told Motorsport.com that while all four HMS teams continue to share information, the No. 5 adopted "one particular thing they do we are trying" but he couldn't go into depth. Whatever that "minor detail" was, all four Hendrick cars finished among the top nine and Jeff Gordon took home the trophy. Six cars powered by Hendrick engines finished in the top 10.
Still, the true test to whether Kahne is truly back will come this weekend at Charlotte Motor Speedway – by far his best track on the tour. In 20 starts on the 1.5-mile track, Kahne has four wins, has finished second in his last two starts and has led 1,106 laps.
With another year remaining on Kahne's contract, he still has time to prove his staying power at Hendrick Motorsports. But there's no time like the present for Kahne to make his case.