Subscribe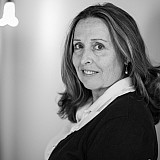 Coming off of the worst year of his life, Martin Truex Jr. is rebounding in dramatic fashion with Furniture Row Racing.
LAS VEGAS – What a difference a year makes.
Last season Martin Truex Jr., started on the front row for the 2014 Daytona 500 in his Furniture Row Racing debut. But just 30 laps in the race, the engine failed in the No. 78 Chevy, and Truex finished 43rd.
If digging out of a hole with the fourth different team Truex had driven for in seven years weren't enough of a challenge, his life was about to get infinitely more complicated. Last summer, Truex' girlfriend, Sherry Pollex, was diagnosed with Stage III ovarian cancer.
Over the last six months, Truex, 34, searched to find the balance between his life's two passions – Pollex and racing.
Along with transitioning to a new team with different personnel and systems and the traveling circus-like schedule that drivers maintain, Truex was also juggling hospital visits and doctor's appointments with the significant other who had shared the last nine years of his life.
"It puts a lot of things into perspective without a doubt," Truex said Sunday after finishing second in the Kobalt Tools 400 at Las Vegas Motor Speedway. "I think those bad days are not near as bad at the racetrack as you thought they were.  When you get a glimpse of something that could possibly change your life like that in a bad way, it makes you look at things a lot differently.
"Suddenly those bad days at the racetrack weren't so bad.  Suddenly they were okay, and I knew that if we just kept working hard, we could get through it all, and certainly I feel like we have now."
Looking up
Before the 2015 season started, Pollex completed her IP (Intraperitoneal) chemotherapy regimen. She continues to make progress with monthly maintenance treatments which Pollex elected to do over the next year. With the toughest part behind them, Truex feels like "a weight has been lifted from my shoulders – and obviously off of hers".
It will certainly be a lot easier to be at the racetrack and not worrying about her and what's going on.

Martin Truex Jr.
"It's a huge relief," Truex said. "Just not having to worry about it all the time. How she's doing, how she's feeling, how are things going to end up? For a long time there were questions about what was going to happen down the road.
"I just think getting back to a normal life and doing the things we enjoy together and travelling. It will certainly be a lot easier to be at the racetrack and not worrying about her and what's going on. It's a big change for me."
Starting over
For the last 15 years, Truex has plied his trade in NASCAR racing, attempting to establish a place in the sport.
The two-time XFINITY Series champion endured tumultuous times transitioning from Dale Earnhardt Inc. to Ganassi Racing and Michael Waltrip Racing with its "Spingate" drama at Richmond before latching on to Furniture Row Racing last year.
Still, Truex came to Furniture Row with the unenviable task of replacing former Sprint Cup champ Kurt Busch after the organization's career best run and first entry into the Chase. In the early stages of the relationship, Truex did not invest the time and effort in the team that the previous driver had nor did the No. 78 Chevys suit his driving style.He didn't post a top 10 finish with the team until Richmond, the ninth race of the schedule.
Truex acknowledges there were "fundamental issues" with the Denver-based team. To exacerbate the problem, Todd Berrier's family returned to North Carolina midway through the season and inevitably the crew chief would vacate his position to join them. That expedited Cole Pearn's ascent into that role over the last few races of the year while the team was already custom-tailoring cars more to Truex' liking.
We were able to look at ourselves in the mirror, he was able to do the same and we all got better together. It makes for a much better vibe, that's for sure.

Cole Pearn
"A lot was thrown together on both sides," Pearn told Motorsport.com. "Then everything happened with Sherry and we weren't doing a good job on our end. It was the perfect storm – of having a bad year.
"From that we were able to scrape it down to the base level and move forward. We were able to look at ourselves in the mirror, he was able to do the same and we all got better together. It makes for a much better vibe, that's for sure."
A team effort
Last season, Truex led just one lap and posted one top-five throughout 36 races before finishing a career-low 24th in the point standings. After the first three races of 2015, Truex has one top-five, three top 10s, has led four laps and is currently fourth in the point standings.
Although Furniture Row benefits from strong a technical alliance with Richard Childress Racing, over the off-season Pearn bolstered his already solid engineering staff with Jeff "Jazzy" Curtis, Peter Craik (from Andretti Autosport) and Ryan Kelly.
He also credits the extended time off with providing the team and opportunity to continue with the engineering direction it adopted last season while incorporating the new rules package for 2015.
"The new rules suit his driving style," Pearn adds. "He's adapted to it well. But we had to get the cars better and he's been coming in with a super positive attitude. He's been great with the guys.
"Everyone is jelling really well right now."
The proper motivation
Truex believes the additional experience with his crew has enabled confidence to grow on both sides. He is grateful for the support of team owner Barney Visser and agrees with Pearn that the team had "a better game plan going into the season".
But most important, Truex is having fun again. 
"As a competitor, that's what you want," Truex said. "Last year was ‑‑ there was days where it was just really hard to even think about racing because it was so miserable.  At the end of the day, I'm proud of our guys for sticking behind me. 
"There was never a time where I quit on them.  I never gave up on them.  We worked hard all year long, and we definitely started to see some light at the end of the tunnel at the end of the season, and that was a good thing. 
"That really is what spurred on the performance that we have now, because we started to understand things.  Things started to make sense, and we had a plan at the end of the season of how we were going to go about doing this, trying to get this team turned around."
Still, until last season there was something else missing in Truex' nearly perfect world – "inspiration". In Pollex, he witnessed on a daily basis what putting up a truly good fight was all about.
"She's really inspired me to be a better person," Truex said. "To see the things she's been through, to appreciate things more. We all get inspired by people at some point. But when you see somebody go through something like that and it's the person you love more than anyone in the world, it takes it to a new level.
"For me, it's been a crazy wild ride, but I wouldn't change it for anything."