Subscribe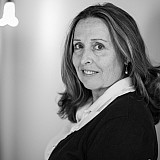 Which Chaser will be the first to transfer into the Eliminator Round in the Chase?
The answer will have to wait until Sunday as NASCAR has delayed the Bank of America 500 until 12: 30 p.m. ET Sunday due to rain. Gates will open at 9:00 a.m. NBCSports will cover the race.
Matt Kenseth, who earned a record-best fourth pole for the season on Thursday, will lead the field to the green at Charlotte Motor Speedway. Kenseth posted the fourth-Best 10 Consecutive Lap Average of 184.758 mph on Saturday.
"There's a lot of things we have control over and the weather is not one of them so I'm not going to worry about the weather," Kenseth said after final practice on Friday. "The track is going to get back like this sooner or later anyway and you're certainly not going to adjust for the first 20 laps.
"You're going to be right for the last 300. I don't think it really affects much of what we're doing besides maybe the temperature a little bit."
His Joe Gibbs Racing teammate Kyle Busch, who posted the fastest lap in Happy Hour (189.354 mph) will start along side. Brother Kurt Busch, who had the Best 10 Consecutive Lap Average of 185.152 mph on Saturday, starts sixth.
The Sprint Cup garage opens at 9:30.