Subscribe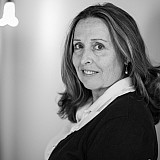 Are NASCAR drivers athletes? The debate continues...
On Thursday night, LeBron James could not finish the first game of the NBA play-offs.
After the air conditioning failed at the AT&T Center in San Antonio and the inside temperature neared 90-degrees, James complained of leg cramps. He finally left the game with four minutes remaining on the clock.
When has a NASCAR driver ever allowed extreme temperatures to sideline their effort on the race track?
Sure, it's not unusual for drivers to find a back-up in case of severe illness. But NASCAR drivers are accustomed to racing in extreme conditions particularly during the summer months when temperatures in the cockpit can exceed 140-degrees.
For Johnson, it was a double duty weekend. In addition to his normal Sprint Cup activities, the then 31-year-old had qualified and practiced the sports car and shared the seat of the No. 91 Pontiac over the course of the six-hour race.
"But about an hour later I started cramping and I actually went into a full body cramp and was stranded inside my motorhome lying on the floor. I wish I had a picture of what I looked like. I mean I'm telling you every muscle in my body locked up. I could barely get to my phone, which was on the table. I knocked it off and then I don't know if you have ever had a cramp, but try dialing a phone with everything like it is."
Johnson tried to reach his Hendrick Motorsports teammate Jeff Gordon, who was parked next door in the motor coach lot, but to no avail. Johnson acknowledges, "I didn't know what I was going to do."
"Then shortly thereafter he called back," Johnson said. "I just started yelling at him to get over here. As he came in my bus it took him about two or three minutes to stop laughing at me. Then he got me to the Care Center, and three IV bags later I felt like myself again. That was a very tough experience for me. I didn't cramp in the car itself; but after, it got me bad. That was a tough one. That was Daytona, July."
As the NBA season is winding down, NASCAR is heating up – particularly at tracks such as Sonoma Raceway, Kentucky Speedway, Daytona International Speedway and Indianapolis Motor Speedway. Johnson admits that the track that "usually gets you" is Homestead when the Cup tour returns to Florida in November.
"At one point then threw the caution and I couldn't see what it was for and then I realized I was on fire and they were throwing the caution because my truck was on fire," Edwards said. It was so hot. I don't think it has ever gotten any better, it is just that you get used to the heat.
"I don't know if there are physiological things that happen or if it is all psychological. As far as heat is concerned, the hottest I have ever been is on some of these hot days. It is usually about plus-140 in the car but I have learned to enjoy it. It is kind of fun when it gets really hard and that becomes part of the race that you have to overcome, part of the difficulty. I look forward to the hot days."
"Those guys back in the day without the fans and ducts, those were some men," Edwards says. "That is tough. It had to be really, really hot…but as far as race car drivers being athletes or not, you don't have to be an athlete to drive a race car but it is the last little bit that you can do as a driver to be the best that you can be.
"I wouldn't say we are going to go out and beat an NFL team at something but anyone that doesn't think race car driving is physically taxing hasn't driven a race car. It is as simple as that."