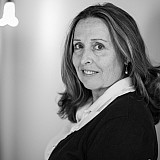 Has NASCAR made it too easy for drivers to get out of their cars?
Dale Earnhardt had to be pulled out of the No. 3 Goodwrench Chevy in the 1996 Brickyard 400.
Six days earlier, Earnhardt had suffered a broken collarbone and dislocated his sternum in a vicious wreck at Talladega.
Earnhardt led the point standings for nine of the first 15 races of the 1996 Winston Cup season. Entering Indianapolis, the No. 3 Richard Childress Racing team was third, 26 points behind Jeff Gordon, who leapfrogged over Earnhardt and Terry Labonte following his win the previous weekend at Talladega. 
Points were at a premium. That's why Earnhardt felt compelled to start the race. 
As he watched Mike Skinner climb into his car during the first caution, Earnhardt reached for his trademark Gargoyles to hide the moisture in his eyes.
"It's hard to get out of there," Earnhardt told a TV reporter. "It's my life."
Times have changed
Fast forward to Sunday night at Bristol Motor Speedway. Denny Hamlin had completed just 12 circuits when spasms sent shooting pains through his neck and shoulders. Mother Nature took pity on the Joe Gibbs Racing driver 10 laps later when the Food City 500 in Support of Steve Byrnes was red-flagged at the nine-minute mark.
Hamlin, who was running fifth at the time, climbed from his car. When trackside therapy failed to alleviate Hamlin's symptoms, JGR enlisted the services of Erik Jones. In the last year, the 18-year-old has evolved from a Gibbs' development driver to a super sub in every sense of the word.
But if Hamlin, 34, had not already won a race this season and likely cashed his ticket into the Chase for the Sprint Cup, would the decision to replace him on Sunday night have been that easy?
Before the 2014 season, the sanctioning body changed the Chase eligibility and format rules in an effort to "diminish points racing" and "put a premium on winning races" according to NASCAR Chairman Brian France. If a driver won a race and finished in the top 30 in the point standings, he or she could be eligible for the Chase.
The added emphasis on winning created a pressure-packed and scintillating season – particularly throughout the playoffs. Teams that won early had a head start on devising strategies for the Chase.
However, has this win-and-you're-in format provided too much of a safety net for race teams?
Playing hurt
In 2002, Sterling Marlin injured his neck in the Cup race at Richmond International Raceway. He had led the series standings for 25 consecutive races entering that weekend and retained the lead despite crashing and finishing 43rd. Today, Marlin would have been sidelined. But a broken neck didn't stop Marlin. Over the next two races, he finished outside of the top 20 and lost the points lead.
The following weekend, when Marlin wrecked at Kansas Speedway, doctors discovered the fractured vertebra in his neck. The threat of possible paralysis outweighed the possible benefit of winning the championship, and Marlin sat out the rest of the season.
Hamlin is no stranger to injury. The driver suffers from chronic back pain and was sidelined for four races in 2013 after a vicious hit at Auto Club Speedway. Last season, again at ACS, Hamlin missed the race after a sliver of metal in his eye made it impossible to compete. But with a win at Talladega in May, Hamlin was securely in the Chase. 
This season, Hamlin likely punched his ticket to the Chase with his win at Martinsville Speedway. From his perch atop the No. 11 pit box on Sunday, Hamlin appeared to have no qualms watching Jones make laps in his car.
It would be doing my team a complete injustice for me just to try and go out there and log laps because that would be all I was doing.

Denny Hamlin
"It's a tough deal for sure," Hamlin told Jim Noble of the Performance Racing Network. "I just wasn't going to be 100 percent. I pulled something on Lap 12. I don't know what it is. It literally felt like I slept on my neck wrong and my range of motion is not good. It doesn't feel good when I try to load my head – the way the banking would load it. It's just painful.
"It would be doing my team a complete injustice for me just to try and go out there and log laps because that would be all I was doing. Instead, let's get Erik in there and get him some experience in the Cup Series."
Certainly, NASCAR's changes to the eligibility rules which allow medical exemptions fordrivers hoping to qualify for the Chase is a step in the right direction. For many competitors, the waiver might not just be a pass to the playoffs, it might extend their careers.
When Dale Earnhardt Jr. suffered a concussion in a crash at a Kansas test in 2012, he elected not to report his condition to avoid missing the start of the Chase two weeks later. Following a second concussion sustained six weeks later at Talladega Superspeedway, Earnhardt had no choice but to take himself out of the car while he recovered.
If he or another driver was faced with a similar situation this season prior to the playoffs, they would be afforded the opportunity to recuperate. In Kyle Larson's situation, when he passed out at Martinsville Speedway after Happy Hour, the driver was given ample time for a diagnosis without jeopardizing a potential spot in the Chase. Larson missed the race, but in his case it was better to err on the side of caution.
The amendment to the rule is also a bonus for sponsors which rely on the exposure earned by their drivers throughout the year and especially in the playoffs to justify a return on investment, it could make the difference in whether they continue their support.
Still, where does NASCAR draw the line when it comes to waivers? Last season, Tony Stewart remained Chase eligible despite missing three races following the Kevin Ward tragedy. This season, the sanctioning body suspended Kurt Busch – then reinstated him with his Chase eligibility intact. (A makeup call, perhaps?)
The next big thing
Jones' progression into a Cup car was inevitable. He won four races in his first 17 truck starts and displayed tremendous speed and poise since filling in for Kyle Busch in the XFINITY Series, where he's earned the last three poles and won his first NXS race at Texas Motor Speedway two weeks ago.
And Hamlin appears to have recovered nicely. According to his Twitter account, he'll "be fine and ready to roll" when he tackles his home track, Richmond International Raceway, this weekend for both the NASCAR Sprint Cup and XFINITY Series races. Hamlin will also race in his Late Model charity event to benefit cystic fibrosis at South Boston (Va.) Speedway on Thursday night.
Still, Hamlin must be quite confident in his talent to climb out of the No. 11 Fed Ex Toyota and allow a future superstar such as Jones a stage to showcase his talent. Most drivers who had to fight as hard as Hamlin did to reach NASCAR's ranks would be more apprehensive. 
Brad Keselowski, who also clawed his way into the Cup ranks, refused to relinquish his seat at Pocono Raceway in 2011 despite breaking his left ankle just days earlier during a testing crash. Watching Keselowski hobble gingerly from his transporter to his race car was difficult to watch. But he gutted it out that weekend and won the race.
After Keselowski finished second to Jones in the NXS race at Texas, I asked him if part of the fear of getting out of the car in his case at Pocono was the possibility of someone potentially better getting in.
Keselowski laughed and agreed, "It's not a good time to sit out of a car, I can tell you that.  I think you see that in this sport through periods of time where you go through spells where it seems like there's no one new coming up and then you go through spells where it seems everybody coming up seems new.  Probably the last five or 10 years before this it didn't seem like there was anybody really new coming up probably all the way back to '06 or '07. 
"It seems to be changing very rapidly here in this last year or so, and I would definitely not disagree with what you said – it's a bad time to get hurt because there's plenty of youth right now in this sport."
Although Keselowski's job security has improved significantly since 2011 – particularly after winning the 2012 Sprint Cup championship – it would still take a lot to force the Team Penske driver from his car.
"You don't want to get out of the seat because you're worried about getting replaced, but that's part of it," Keselowski said. "I know a lot of it is I just don't want to get out of the seat because I love racing and I don't know how to make money doing anything else."
Sounds a lot like another driver I once knew.