Get alerts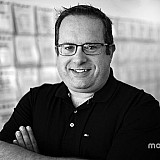 HScott Motorsports is much more than a stop-gap measure for Clint Bowyer's NASCAR career.
It's also an opportunity for Bowyer to leave a lasting legacy and help build a young organization into a contender for race wins and championships even long after he's gone.
"My goal is to make this team one that Clint won't want to leave at the end of next season, even though I know he will be going to Stewart-Haas Racing," said team owner Harry Scott Jr. "I think Clint will help us long-term because he is basically going to be able to help us kind of reset our program and set the bar higher going forward."
On Friday at Dover (Del.) International Speedway, Scott confirmed what Motorsport.com had previously reported – that Bowyer will spend one season in the Sprint Cup Series with HScott Motorsports in 2016 before moving to Stewart-Haas Racing in 2017 to replace driver Tony Stewart.
"With his experience, again, and his leadership and his enthusiasm I think it will be contagious amongst all the team members," Scott said of Bowyer. "I think going forward he will help us form an even stronger relationship with Stewart-Haas and that will obviously be beneficial to us."
Technical alliance
HScott already receives engines from Hendrick Motorsports. As part of Bowyer's move, HSM will also join into a technical alliance with Stewart-Haas Racing, which also utilizes Hendrick engines.
Bowyer, 36, said there is much he would like to accomplish in his one season at HSM.
"I don't want to leave Harry with nothing at the end of this. We are going to build a great program here and when I leave there I want to be able to leave there with him having a winning organization and an established team to where he can put the next driver in and go for broke just like he did with us," Bowyer said.
HSM currently fields two Cup teams with drivers Justin Allgaier and Michael Annett. In 102 races as a Cup owner, Scott's best finish came earlier this season when Allgaier finished eighth at Bristol, Tenn., in the spring.
Making progress
Scott wouldn't commit to how many teams he will field in 2016, but by all indications it appears HSM will remain a two-car operation in Cup with Allgaier likely forced to search for another opportunity.
Scott, who purchased the assets of the former Phoenix Racing in mid-2013, has slowly been building his organization into a contender. He also is involved in fielding teams in the Xfinity and K&N Pro Series East series.
Scott believes the addition of a top-level driver accompanied with a top sponsor in 5-Hour Energy can help bring out the true potential of his organization.
"Since I have bought Phoenix Racing, we have basically replaced everything there. We have new cars, we have new simulation, new guys working together and so when you try to put all that together, it takes a while to get it all to mesh," Scott said.
"Overall with where we have come in the last two years, if you step back and look at it, I think it's pretty amazing.  I think we are in an upwards trajectory and to me that makes me more optimistic than anything else."