Get alerts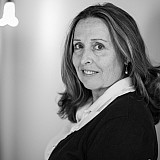 Kyle Busch enters the Hollywood Casino 400 looking to change his fortune.
KANSAS CITY, Mo. – Most of the 12 drivers that advanced to the Contender Round are more than proficient when it comes to intermediate tracks – which comprise half of the Chase schedule.
Six of Kyle Busch's 29 Sprint Cup victories were earned on 1.5-mile tracks. However, when it comes to acclimating to Kansas Speedway – particularly after the track was repaved between Sprint Cup weekends in 2012 – it's been a struggle for the Joe Gibbs racer. He's crashed out in three of his last four starts.
And while Kansas isn't "a track (he) necessarily looks forward to going to" Busch acknowledges that this is "an opportune time" to turn his luck around.
"You know it's coming so you just kind of getting ready for it and do the best work you can to put yourself in the best possible position to have a decent day," Busch said. "That's all we need. I don't think we're out there to set the world on fire at the race at Kansas. For us, a solid top 10 is definitely what we need to get out there with."
Here's how the Chaser line up for Sunday:
1) Kevin Harvick – Harvick, the defending winner, led the Chase contenders in Happy Hour and starts from the pole again. His career Kansas totals: one win, three top fives, eight top 10s and two poles in 17 starts.
2) Joey Logano – Logano will lead the Team Penske duo from the second row on Sunday, but his career numbers aren't that strong at Kansas. He has two top fives in 10 starts and an average finish of 21.7.
3) Jeff Gordon – Gordon was the fastest car off the truck and starts fifth at Kansas. He made sizeable changes in Happy Hour and posted the eighth fastest time. He's earned a series best three wins, 10 top fives and 12 top 10s in 17 starts.
4) Brad Keselowski – Keselowski, who starts sixth, has one Kansas win – in 2011 - two top fives and four top 10s in nine starts. He's averaged a 3.5 start in the last two Kansas races and led 65 of his 82 career circuits led. Keselowski has completed every lap he's raced at Kansas.
5) Jimmie Johnson –After his worst qualifying effort at Kansas (32nd), J.J. looks to rebound on Sunday. He has two wins, six top fives, 14 top 10s in 16 starts. Johnson's average finish of 7.6 is by far the best on the Sprint Cup tour.
6) Dale Earnhardt Jr. – Junior rolls off from the fourth row on Sunday. He had his car "turning better" in Happy Hour on Saturday. In 16 Kansas starts, he's earned two top fives and eight top 10 finishes.
7) Matt Kenseth – Kenseth's Kansas numbers are stout with two wins, six top fives and 10 top 10 finishes. Kenseth, who is not known for his qualifying prowess has earned two of his 12 career poles at Kansas but starts 27th on Sunday.
8) Kyle Busch – Busch starts seventh but has been plagued by a rash of problems at Kansas that have resulted in just two top 10s in 14 career starts. He won his 69th career Nationwide Series race on Saturday.
9) Ryan Newman – Newman starts 17th but had the fourth fastest car in Happy Hour. He has one win, three top fives and four 10 tops in 17 Kansas starts.
10) Carl Edwards – In 14 starts, Edwards has five top fives and 10 top 10 finishes at his home track. He'll start from the sixth row on Sunday.
11) Denny Hamlin – Hamlin's qualifying effort (25th) wasn't much better than his teammate Kenseth. He won at Kansas in 2012 and has three top fives in 12 starts.
12) Kasey Kahne – Despite his proficiency on 1.5-mile tracks, Kansas hasn't traditionally been one of Kahne's better venues until recently. His four career top-five finishes were all earned in his last six starts. Kahne finished third in May after leading 22 laps. He has three poles at Kansas but will start 10th. Half of his 14 starts have resulted in top 10 finishes.