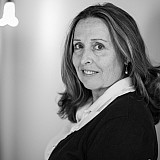 Joe Gibbs Racing dominates qualifying at Michigan.
Joe Gibbs Racing dominated both rounds of qualifying for the Pure Michigan 400 on Friday with Matt Kenseth leading the way in each session. 
"Maybe the one, two, three, but I didn't think I'd be in the three," said Kenseth. "We were a long ways off Carl (Edwards) in practice and I don't even know what changes they made, but they changed a lot of stuff that really woke this thing up and had some speed. I knew I got through (turns) one and two good, but Denny (Hamlin) put up such a fast lap and I got into three and I was bound and determined that I was going to make it wide open.
"I had the first half of the corner, it was the second half that was starting to get exciting. I got sliding up the track and bogged down a little bit. I wasn't sure that we were going have it, but I have to say thanks to those guys, they gave me a car with a lot of speed."
New aero package is "really a balance"
Kenseth earned his 16th career Sprint Cup pole with a lap of 197.488 mph — and his first at Michigan International Speedway. Kenseth credited his crew with the changed made after practice that enabled him to have the speed for the pole. He was encouraged with what he felt from the new package - but acknowledged that it was "no different."
"It's really a balance," the poleman added. "You have to have a car that's fast, but you have to have a car that handles good or at least halfway decent around other cars so looking forward to getting out there tomorrow and getting to work. Hopefully putting ourselves in some different positions to try to figure out what we need for a setup to be able to maneuver around traffic and still be fast if we can stay up front."
JGR goes 1-2-3
"I got through 3 and I was bound and determined to leave it wide open," Kenseth said.
After bumping teammate Denny Hamlin from the provisional pole, the driver of the No. 11 quipped that 43-year-old Kenseth is "so old, he probably forgot to lift."
Hamlin will share the front row with Kenseth after running a lap of 196.990mph. 
Carl Edwards was third (196.276mph), followed by the Chevys of Austin Dillon (195.918 mph) and Tony Stewart. 
"Good job today guys," Stewart said after his lap of 195.477mph. 
Kevin Harvick, who was seventh, said he held it, "Wide open, no brakes…just a little bit off speed-wise. 
Hendrick Motorsports drivers Jimmie Johnson and Dale Earnhardt Jr., were eighth and ninth, respectively. 
"Nice pick up, I appreciate that," said crew chief Greg Ives. 
"10-4, I appreciate the car," replied Earnhardt, who had struggled in practice with the high drag aerodynamic package but came back with a lap of 194.884mph in time trials. 
Joey Logano was the only Ford among the top 10 qualifiers. Kasey Kahne and Clint Bowyer will start from Row 6 on Sunday. 
ROUND 1
Matt Kenseth led the Joe Gibbs Racing parade in the first round of qualifying with a lap of 195.988 mph 
Carl Edwards (195.881mph), Kyle Busch (195.631mph), Denny Hamlin (195.535 mph) fell in behind him.
"The sensation of speed mostly comes from the corners, it's a little slower in the corners," Hamlin said. "You're definitely going to need a fast car. 
Tony Stewart was the first non-JGR car on the board in fifth-place with a lap of 195.122 mph. His Stewart-Haas Racing teammate Kevin Harvick was sixth, followed by Austin Dillon, Joey Logano, Jimmie Johnson, Kasey Kahne, Dale Earnhardt Jr. and Clint Bowyer.
Bowyer, who was the 18th driver to take a lap, held the top spot through 11 qualifiers until Johnson knocked him off with a lap of 194.159mph. Logano, five drivers later bumped Johnson with a lap of 194.537mph. Kenseth was next on the track and wheeled the No. 20 Toyota to the top. The final nine drivers were unable to surpass his lap.
When Brad Keselowski (14th) was sidelined for the second round, he was asked what his qualifying effort was missing.
"A little bit of speed, I guess," Keselowski replied.
Kurt Busch, who won the June race, will start 16th on Sunday. Three-time Michigan winner Jeff Gordon will roll off 21st for his final race in the Irish Hills. 
Danica Patrick was second following her effort but dropped to 23rd. 
"That's all it had," Patrick said. "I didn't lift." 
Reed Sorenson was the lone driver who failed to make the field for the Pure Michigan 400.