Subscribe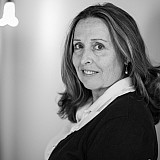 Kevin Harvick leads the Chasers with best record in the desert.
PHOENIX – Kevin Harvick could afford to be a little pushy last week at Texas Motor Speedway.
Although he's currently in the Chase cellar – 18 points behind point leaders Joey Logano and Denny Hamlin – with Harvick's record at Phoenix International Raceway, it would be hard to bet against the No. 4 Stewart-Haas Racing team this weekend.
On Sunday, Harvick rolls off third for the Quicken Loans 500. He was fastest in second practice (138.403 mph), second quick in Happy Hour (139.065 mph) and posted the best 10 consecutive lap averages in both sessions on Saturday.
After observing his car, Brad Keselowski quipped, "Kevin has really run well here for probably the last five or six races.  He'll be one of the guys to beat, so it should be a great battle come Sunday." 
Harvick has five wins in 23 races at PIR – including three in his last four start. His average career finish of 11.8 is bolstered by eight top fives and 12 top 10 finishes.
 "I've always liked racing on the flat tracks like Phoenix," Harvick said. "It's similar to the tracks that most of us grew up racing on. Phoenix is a very challenging race track. It has a very unique layout that is different at both ends. I feel like I've been racing at Phoenix my entire career, and I feel that what I've learned there has helped me be successful on the other flat tracks we race at.
"The race track continues to change as it ages, so you're always tweaking to keep up with the changes every time we head out there."
Despite PIR reconfiguring the one-mile tri-oval – which included widening the backstretch by 95 feet and adding progressive banking – between the two NASCAR weekends in 2011, Harvick hasn't missed a beat.
"You really have to have an understanding of the track," Harvick said. "Every time we go back, I feel like we learn something different. The track is still racy enough where you can make up time if your car is good, but you need to stay focused on strategy. Like I said, the track has definitely changed since the repave a couple of years ago.
"The weather really helps wear the track. It's incredibly hot in the summer and can get really cold in the winter, so there are some pretty extreme temperatures that have helped to age the asphalt. It's been an interesting track to race on under both configurations, but I think it's even more exciting now, and most of that comes from having the design right."
Here are how the remaining Elite Eight stack up:
1)      Joey Logano – The Team Penske racer rolls off fourth in the Quicken Loans 500. Logano has two top fives and five top 10s in 11 starts but didn't lead a lap until taking over the No. 22 Shell/Pennzoil Ford. In the last two races, Logano has led 104 laps at Phoenix. A finish of 11th or better will secure a spot for Logano at Homestead.
2)      Denny Hamlin – The No. 11 Fed Ex Toyota will start from the pole on Sunday. This marks his first pole on the one-mile track since his debut in 2005. He has one win at PIR – in 2012, after the repave. Hamlin has led 417 laps. In 18 starts, he has eight top fives, nine top 10s and an average finish of 11.3. Hamlin locks into the final four drivers with a finish of 11th or better on Sunday.
3)      Ryan Newman – Newman has been the surprise of the Chase field this season. After moving into the No. 31 Caterpillar Chevrolet at Richard Childress Racing this season, Newman has yet to win a race but has been a strong contender in the playoffs. On Sunday, however, Newman will start 20th – deeper in the field than any of his fellow Chasers. But Newman has won at Phoenix in the past. In 24 starts, he's amassed eight top fives and 10 top 10 finishes in 24 starts. He currently trails Logano and Hamlin by two points but with a finish of ninth or better, Newman will transfer to the final four.
4)      Jeff Gordon – No Chase driver has as much experience at Phoenix International Raceway as Gordon, who will start seventh on Sunday. In 31 starts, the four-time champion has two wins, 11 top fives and 21 top 10 finishes at the mile in the desert.
5)      Matt Kenseth – Kenseth has proved to be Mr. Consistency once again. Like Newman, he earned his Chase berth with strong performances sans wins and has maintained a playoffs presence throughout the first three rounds. Kenseth starts fifth at Phoenix where in 24 starts he's claimed one win five top fives and nine top 10s – but just one top 10 finish since the track was repaved.
6)      Carl Edwards – Edwards has two wins at Phoenix – the last as recently as last spring when he led a career-high 122 laps at the track. The No. 99 Roush Fenway Racing Ford finished eighth on the one-mile desert track this past spring to add to his average finish of 12.1. In 20 starts, Edwards has seven top fives and 12 top 10 finishes. He starts 13th.
7)      Brad Keselowski – Keselowski has been clinch throughout the Chase and will need to be again on Sunday if he hopes to battle for the championship next weekend. Keselowski has a six-point deficit to make up to earn one of the four transfer spots. The No. 2 Miller Ford will start alongside Denny Hamlin on the front row. Keselowski has never won at Phoenix, but has three top fives, four top 10s and an average finish of 15.7 in 10 starts.