Subscribe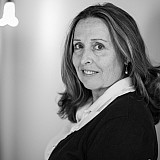 With 12 races down and 24 to go, some drivers are thriving while others still have work to do.
It's hard to believe that one-third of the 2015 NASCAR Sprint Cup season is in the books.
The first 12 races have produced nine different winners. With 14 races remaining until the Chase for the Sprint Cup field is set there's still plenty of opportunity to qualify for the playoffs. 
But given the disparity between the top teams and those hoping to contend, it's likely the champion will be decided by a driver that has already won. The reason is simple, while the winless exert their energies into reaching Victory Lane, those already in the Chase are preparing for the final 10 races.
The Locks
Kevin Harvick — The defending Sprint Cup Champion has not just picked up where he left off in 2014, he's improved on his performance. Harvick's average start of 8.3 is a smidgen better than last year's 9.1 when he posted eight career poles. But the No. 4 Stewart-Haas Racing team's average finish of 6.4 is an improvement of 6.3 positions over 2014. While it was remarkable that Harvick led 21.3 percent of all laps last year, in 2015 that number has risen to 26.6 percent. Harvick already had two wins in the first 12 races of 2014, but he also has two DNFs. His eight top-five finishes is more than he tallied in eight of his career Cup seasons with Richard Childress Racing. If there's a downside to Harvick's current success, it would be doubting his decision not to leave sooner.
Jimmie Johnson — In NASCAR's Chase era, no one has enjoyed the level of success in the post-season as Johnson. But coming off of his worst career finish in the point standings (11th), this is the earliest in a season that Johnson has amassed three wins since 2010. His average finish of 12.6 is nearly three positions higher than last year. In addition to having the most wins on the tour, Johnson also has seven top fives, eight top 10s and has led 364 laps. He's one of 13 of the 30 drivers that not only have competed in every race but was running at the finish at the end.
Joey Logano — Ford Performance's best opportunity to stop the Chevys lies with Team Penske. In 2015, Logano has been the most consistent of the Penske drivers. His Daytona 500 win set the tone for the season and Logano has yet to slow down. His four poles and average qualifying effort of 5.1 is the best on the Sprint Cup tour — and a career-high for Logano. The ability to capitalize on his track position has enabled Logano to lead 464 laps and accumulate six top fives and nine top-10 finishes. 
The Contenders
Brad Keselowski — Yes, Keselowski has a win this season but he hasn't had a dominating presence. After his Fontana victory, Keselowski called the No. 2 Ford "a sixth or seventh-place car." With the exception of his win, a second-place finish at Martinsville and a fifth-place run at Texas, Keselowski's remaining eight top 10s were in the sixth to ninth-place range. Compared to last season when Keselowski won six races and posted 17 top fives and 20 top-10 finishes, he currently has one win, three top fives and eight top 10's. His average qualifying effort has fallen from 7.4 in 2014 to 10.3. Another stark difference is Keselowski's laps led, 407 after the first 12 races last year, 164 circuits led in 2015. Team Penske poses the best threat in the Ford Camp, but Keselowski understands that to win the title, he'll have stop the Hendrick-powered Chevys. Easier said than done.
Kurt Busch — Most drivers couldn't miss the first three races of the season and battle back to the top 15 in the point standings. But Kurt Busch isn't just any driver. The 2004 Sprint Cup Champion is not just an elite racer, during his nine-race run, he's surpassed Carl Edwards and Denny Hamlin in the point standings. Actually, his win, three top-fives and five top 10s are equal to Hamlin's stats and better than eighth-place Jamie McMurray. But where Busch distinguishes himself from the field is in the 659 laps he's led in nine races — second only to his Stewart-Haas Racing teammate Harvick. He's led 21-percent of the laps he's raced. Busch also has the third best average start (9.7) and average finish (9.1). Had he not missed the first three races, Busch would easily be among the top group.
Martin Truex Jr. — In the last two points races, Truex has led that most laps. Unfortunately, he's been unable to capitalize on his track position and win. Like Harvick, Truex has 11 top-10 finishes in the first 12 races — a remarkable display of consistency. But where Harvick can close the deal or finish on the podium, the No. 78 Furniture Row Chevy has yet to post a win or a pole and has just three top-five finishes. While Truex has surpassed his top fives, top 10s and lap led (yes, one) from last year and his average finish has improved from 20.2 to 8.7, Harvick proved last year that winning is a surefire route to the title.
The Best of the Rest
1) Matt Kenseth — When it comes to consistency, Kenseth is only the third driver with 11 of 12 lead lap finishes — joining Harvick and Truex. But Kenseth leads the tour with a near perfect race completion rate having run 3915 of 3916 laps. He won Bristol from the pole — his first of two poles this season. In his first five intermediate starts, Kenseth scored two top five and four top 10 finishes. With a win to his credit, Kenseth won't have to worry that he's 101 points behind Harvick.
2) Dale Earnhardt Jr. — Although the No. 88 Hendrick Motorsports Chevy has struggled with practice this season and been inconsistent with qualifying, Earnhardt has been incredibly strong on intermediate tracks with an average of 3.2. Certainly, as the communication improves with Earnhardt and his new crew chief Greg Ives, so will the team's ability to dial in the car during the weekend. If there is a real weakness for Earnhardt, however, it would be leading laps. Other than the 99 laps led at Daytona and Talladega, where Earnhardt won earlier this month, he's run at the point for just five circuits combined at Atlanta (1) and Las Vegas (4).
3) Jeff Gordon — Gordon has shown tremendous speed this season — which isn't surprising given his Hendrick Motorsports Chevys. Despite his three poles, two top fives, seven top 10s and 161 laps led, Gordon's average finish of 15.7 this season is his worst since 2005. When Gordon announced 2015 would be his final year, he had hoped to keep distractions to a minimum. That hasn't happened. While no doubt the wins will come and Gordon is comfortably in the Chase Zone, the No. 24 team will have to pick up the pace to transfer to the final round at Homestead-Miami Speedway.