Get alerts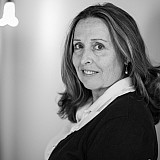 Atlanta Motor Speedway and Charlotte Motor Speedway are looking at options.
CONCORD, N.C. — Atlanta Motor Speedway President Ed Clark reiterated his desire to move his late February date on the 2016 Sprint Cup schedule. 
Clark originally spoke with kickinthetires.com on Friday regarding discussions with NASCAR and fellow principals at Speedway Motorsports about finding a date that was more conducive to temperate weather. AMS encountered freezing temperatures this winter as the second points race on the Sprint Cup calendar.
Clark followed up with an interview Saturday on SiriusXM NASCAR Radio. 
"We told (NASCAR) we'd like them to consider what options we might have to move to a different time," Clark said. "It's something they do every year. Obviously, we'd like to be a little later in the year but there are a lot of factors that go into it. It's really a challenge to put it together We've had conversations with (NASCAR President) Mike Helton, (EVP) Steve O'Donnell and others in our company. We don't know if we can do anything or not. We just asked them to take a look and see what can be done, what options we might have.
"If there's a way to be mutually beneficial, we'd like to look at it."
SMI CEO Marcus Smith recounted the challenges Atlanta is facing to motorsport.com and understands that everyone would love to have a May date. But there are only so many weekends to go around. Bristol Motor Speedway was one of the SMI tracks that benefited from a later spring date. However, the Tennessee track's Sprint Cup start was still delayed due to rain last month. 
What motorsport.com was more interested in was the foundation of what looks to be a road course being laid out between Turns 1 and 2 at Charlotte Motor Speedway. Smith would not expand on the speedway's plans other than to say there would be an announcement in October, the plans could incorporate three different course lengths and that it would be "awesome".
Atlanta isn't the only track that has had difficulty filling the seats. Charlotte's attendance in the Chase was brutal. Since last fall, CMS has removed the stands in Turn 2 and has additional plans for new infrastructure in its place. 
But how cool would it be to have the option of a road course at Charlotte Motor Speedway? And more importantly, how cool would it be to have a road course in the Chase?
Stay tuned.