Subscribe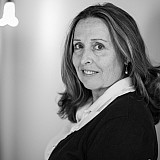 Richard Petty Motorsports has a press conference scheduled for Wednesday to announce 2015 plans.
CONCORD, N.C. – Patience has paid off for Sam Hornish Jr.
Richard Petty Motorsports is expected to announce on Wednesday that Hornish has been selected to replace Marcos Ambrose next season in what is now the No. 9 Ford.
Sources tell Motorsport.com that Hornish signed a multi-year deal.
Hornish, 35, has an impressive resume that includes three titles, 19 wins and 47 podium finishes in IndyCar from 2000 to 2007.
He has three victories in NASCAR's Nationwide Series – two with Roger Penske and one this season at Iowa Speedway for Joe Gibbs Racing. Hornish has three top-five finishes in Sprint Cup including a career-best fourth at Pocono Raceway with Team Penske in 2011.
In 2006, Hornish dabbled in the Nationwide Series. He continued with a limited NNS run until 2011. While still trying balance IndyCar and NASCAR in 2007, Hornish attempted to qualify for eight races in the Sprint Cup Series. He made his debut at Phoenix in November and ran the season finale at Homestead.
Hornish competed full-time in Cup in 2008 but with limited seat time in stock cars, he struggled in the No. 77 Dodge, missed two starts and finished 35th in the point standings. In his second full Cup season, Hornish scored two top fives and seven top 10 finishes. After his third year in Cup, Team Penske scaled back to two teams but continued to campaign Hornish part-time in NNS car.
After Hornish's first Nationwide Series win in 2011 at Phoenix, Penske acknowledged that he rushed his driver to Cup prematurely. Penske has never stopped trying to advance Hornish's career. When AJ Allmendinger was sidelined in 2012, Penske enlisted Hornish to finish out the season in the No. 22 Ford. He posted his third career top-five in the Cup Series at Watkins Glen.
Hornish finished second in the NNS point standings with Penske in 2013 and moved to Joe Gibbs Racing for a limited schedule this year.
Ironically, Ambrose will drive for Penske in his native Australia next season. Ambrose joined RPM in 2011. He posted two wins, 11 top fives and 19 top 10 finishes in the No. 9 Ford.
Drew Blickensderfer will remain on as the crew chief for Hornish's team. Hornish will be teammates with Aric Almirola, who made his first career Chase appearance with RPM this season following his win at Daytona. Almirola is currently 16th in the point standings.