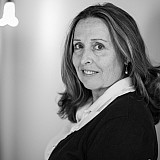 Sam Hornish Jr. feels partnership with Aric Almirola will pay off for Richard Petty Motorsports.
AVONDALE, Ariz. – Sam Hornish Jr. has "fond memories" of Phoenix International Speedway.
As a child, he visited the one-mile track as a spectator with his family. As a racer, he earned a lot of 'firsts'. His first IndyCar victory in 2001, a second win in 2005 and made his NASCAR debut for Roger Penske in an XFINITY Series car. In 2007, Hornish made his first Cup start at PIR and scored his first top 10 in this race in 2009.
After six seasons of struggling to adapt to stock cars, Hornish also earned his breakthrough NASCAR win for Team Penske driving the No. 12 Dodge in the NXS here in the desert.
Now Hornish hopes his earlier successes at PIR will lead to a breakthrough performance on Sunday.
"My history at this track starts long before I got the opportunity to drive here," Hornish said. "This has been a place that I always enjoy coming back to. It is the type of track I enjoy because both ends are so different. It is kind of a compromise. You have to work really hard to get your car really good on one end and then kind of carry it around the other one.
"I have always loved coming back here."
Baby steps
Hornish rolls off 27th on Sunday with his new team, the No. 9 Richard Petty Motorsports Ford. He replaced Marcos Ambrose, who returned to Tasmania at the end of last season and is currently running V8 Supercars in Australia.
Although Hornish raced full-time in Sprint Cup for three seasons, the cars have changed dramatically since his first go around. The three-time IndyCar champion, who returns to full-time Cup competition for the first time since 2010, feels his transition has been slowed due to NASCAR's testing ban this season.
You don't really know where you stack up versus everybody else.

Sam Hornish Jr.
"You don't really know where you stack up versus everybody else," Hornish said. "In the past with Daytona testing and some places here and there you would go to the track and usually there are a few other cars there that day. Whether it was Nashville or going to Daytona you can click the stopwatch and say that this guy is a tenth faster than us or we are a little better than him.
"That was one of the most anxious parts about getting going at the beginning of the season. Where are we at? We want to know where we are at. At least if we start and it doesn't go as well as we want it to we will know what we need to work on to make the cars better. We are obviously with the finishes we've had so far not where we want to be at. We feel we have some work to do for sure."
Drew Blickensderfer agrees. The veteran crew chief has enjoyed working with Hornish but feels the organization as whole needs to catch up to the competition.
"Sam has been great," Blickensderfer said. "We just need to find some speed. We're not where we need to be yet."
A new mate
Hornish's Richard Petty Motorsports teammate Aric Almirola described their relationship as "seamless". Almirola, who is enjoying his fourth season with RPM and qualified for the Chase last season with his win in the July Daytona race, says he was "excited" about working with Hornish from the start.
And despite the testing moratorium, the time the teammates spent together at Nashville Speedway last year and found they liked a relatively similar feel.
Our driving styles are a lot more similar than I ever would have expected.

Aric Almirola
"We hopped in and out of the cars – our seats are pretty close," Almirola said.  "Our body builds are pretty close, so it was an easy transition for us to get in each other's seat, and that was really nice to be able to go to Nashville twice and test and be able to understand our driving styles and what the differences were, and surprisingly our driving styles are a lot more similar than I ever would have expected. 
"Me and Marcos were total opposites.  Marcos has a very unique driving style because of all of his road course racing experience, but he had a very unique driving style and it made it very difficult to match his setups when he was better than us and vice versa.  When we were better than him, they could not just take our setup and put it in his car because of his driving style being so different.  It's been really nice to be able to have a teammate like Sam, to be able to share information."
The search for speed
Hornish, 35, feels the team has a solid base to build on. While the results have yet to show the team's progress, he believes with a little luck the No. 9 Medallion Bank Ford will move in the right direction.
"Really, if we want to look at where we have been trending compared to the people that have the closest race cars to us, I don't feel like we are doing a bad job," Hornish said. "I feel like we are actually doing pretty good but it is not as good as what we want to be doing at this point in time.
"We feel the more that Aric and I can work together to make Richard Petty Motorsports better, the better it will be for the rest of us over here."